Acoustically 90's
What is Acoustically 90's ?
Acoustically 90's is Andy Starkey's 1990's solo acoustic show. If you're working towards a tighter budget meaning you're unable to book the full band then this is ideal for you. Otherwise maybe you want some daytime music for your wedding reception, while you walk down the aisle or during your wedding breakfast. Andy's 90's show is also great as a warm up act at a festival or at a large scale corporate event. Andy will perform at your event in original 90s clothing or smarter clothing if you desire for classier events such as weddings and corporate performances.
Andy 1990's show can even be hired for performances in bars and restaurants across the country. Just get in touch here on our contact page.
Acoustically 90's Repertoire
As well as performing songs from Britpop Reunions repertoire here, Andy also performs the following huge 90's tunes:
Ash – Girl From Mars
Babybird – You're Gorgeous
Baywatch Theme "I'm Always Here"
Cast – Alright
Cranberries – Zombie
Dodgy – Staying Out For The Summer
Green Day – Good Riddance (Time Of Your Life)
James – She's A Star
Oasis – Songbird
Ricky Martin – Livin' La Vida Loca
Spice Girls – Wannabe
and lots more.
What else Acoustically 90's can perform
Andy can perform numerous tunes from past and present performed in a Noel Gallagher-esque manner with songs like:
Amy Winehouse – Valerie
Beatles – Can't Buy Me Love
Bill Haley & His Comets – Rock Around The Clock
Fratellis – Chelsea Dagger
George Ezra – Shotgun
Killers – Mr Brightside
Kings Of Leon – Sex On Fire
Queen – Crazy Little Thing Called Love
Rick Astley – Never Gonna Give You Up
Soft Cell – Tainted Love
and much more.
More options.
Acoustically 90's can also be expanded out to an acoustic duo, trio or even a four piece.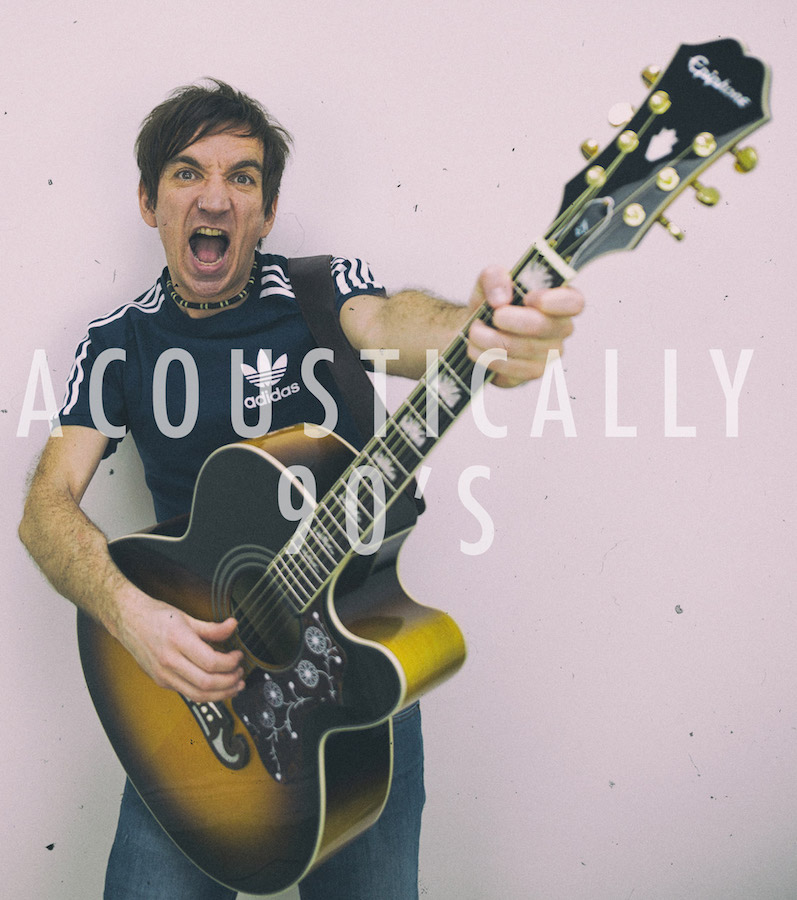 More live videos
Andy has even performed 90's tunes at The Cavern, Liverpool.
Check out everything Andy has been up to 90's performance wise on our Facebook page here.