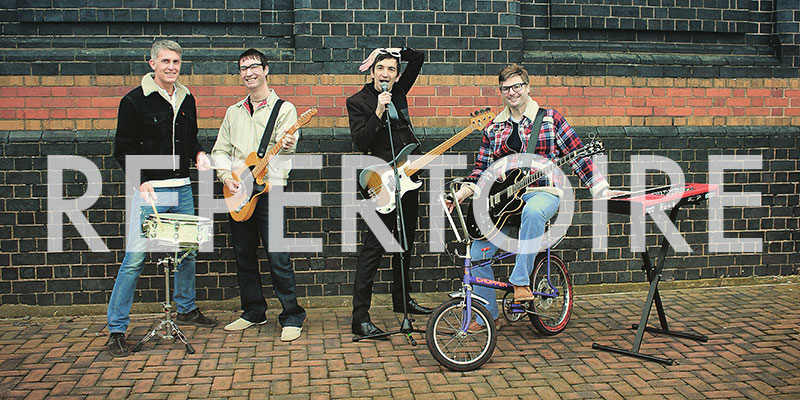 The 90's certainly were a decade like no other for varying styles of music. Indie guitar based bands crossed over into the mainstream coining the term 'Britpop' (Or 'Brit pop' as it was first written) and bands like Oasis and Blur become household names. Alanis Morissette & Britney Spears showcased two completely different styles of female vocal pop, and synths, pianos and even orchestras were utilised building bigger sounds for many artists.
Luckily we've got you covered with all the many different genres the 1990's threw at us. Thats Britpop to Theme Tunes to Grunge to Dance to Indie to Baggy to Goth to straight up Pop. These are the biggest singalong 90's chart hits from the UK and from further afield . Here's a selection of some of the greatest 90's songs you can expect to hear from the UK's best 90's tribute covers band:
Alanis Morissette – Ironic
Blur – Country House / Parklife
Britney Spears – Baby One More Time
Chesney Hawkes – The One & Only
Chumbawamba – Tubthumping
Cure – Friday I'm In Love
Deep Blue Something – Breakfast At Tiffany's
EMF feat. Vic & Bob – I'm A Believer
James – Laid / Sit Down
La's – There She Goes
Lemonheads – Mrs Robinson
Mavericks – Dance The Night Away
Oasis – Cigarettes & Alcohol / Dont Look Back In Anger / Roll With it / Wonderwall
Ocean Colour Scene – The Day We Caught The Train
Primal Scream – Rocks
Pulp – Common People / Disco 2000
Reef – Place Your Hands
Rembrants – I'll Be There For You (Theme from "Friends")
Robbie Williams – Let Me Entertain You
Republica – Ready To Go
Stone Roses – Made Of Stone
Supergrass – Alright
Verve – Bittersweet Symphony
Wannadies – You & Me Song
And lots more classic 90's & Britpop tunes.
We can also perform massive singalong/dancealong party music from the 1950s through to modern day from Beatles, Amy Winehouse, Undertones, Florence + The Machine, Van Morrison, Stereophonics, Arctic Monkeys, Chuck Berry, Kaiser Chiefs and more. Check out our page about our 'Half & Half' option here for more information.