So no one told you life was gonna to be this way….that one day you were going going to hire a 90's Themed Wedding Band. Did you know such things even existed? Well you do now. 'Britpop Reunion' are experts in 90's weddings. This is actually why we set the band up back in 2014. We saw a massive gap in the market and tailored the songs of the band around what you'd definitely want for your nineties theme wedding band. We lived through the nineties, so surely we're your best option when booking a 90s wedding band.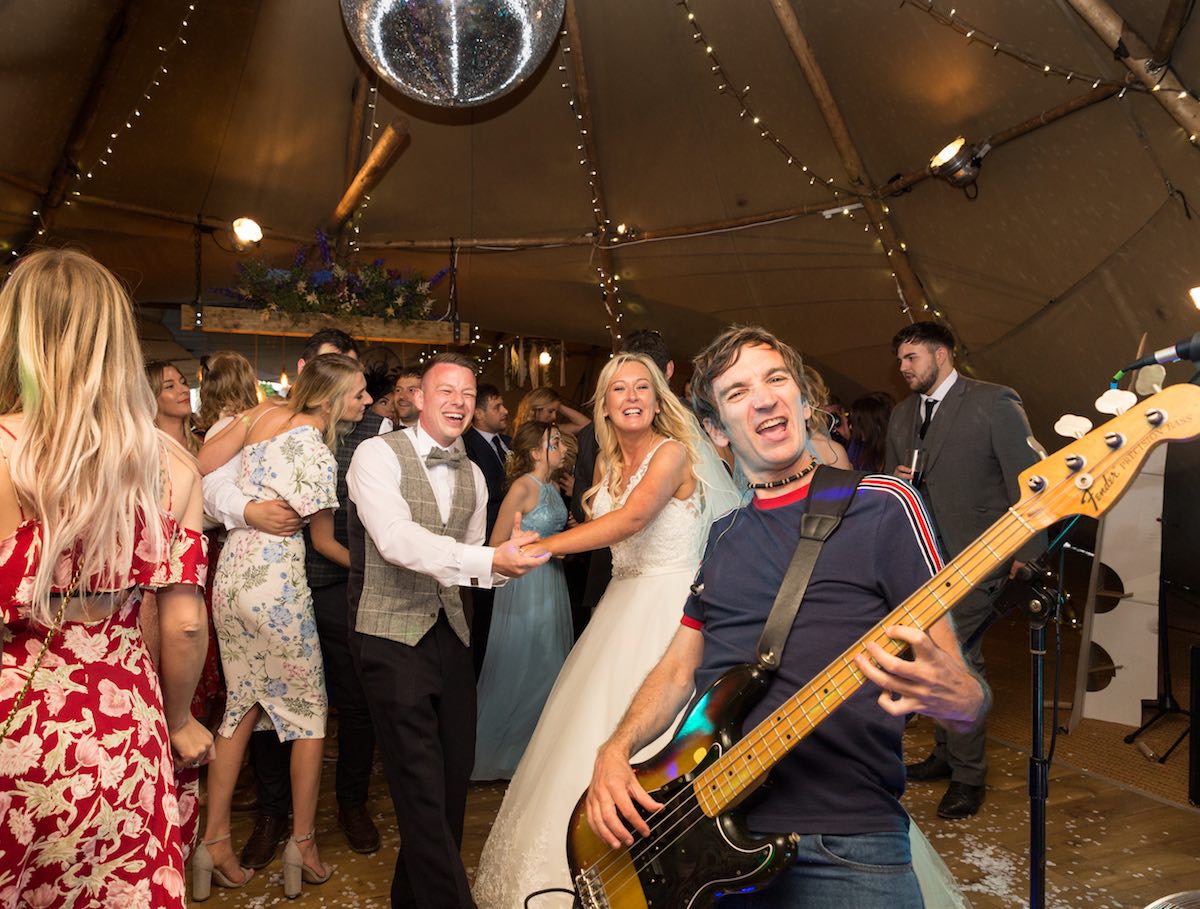 What music do you want your 90's themed wedding band to perform?
Big Oasis numbers like Don't Look Back In Anger and Wonderwall. Huge Blur songs like Parklife and Country House. Then how about Ironic by Alanis Morissette and Baby One More Time by Britney Spears. What about some one hit wonders like Breakfast At Tiffany's by Deep Blue Something and The One & Only by Chesney Hawkes? Throw in some Robbie Williams, the Theme Tune To Friends and thats the 90's right there isn't it. THAT sounds like the best nineties themed wedding ever doesn't it. We'll give you all this and so much more on your special day. Contact now to check on price and availability.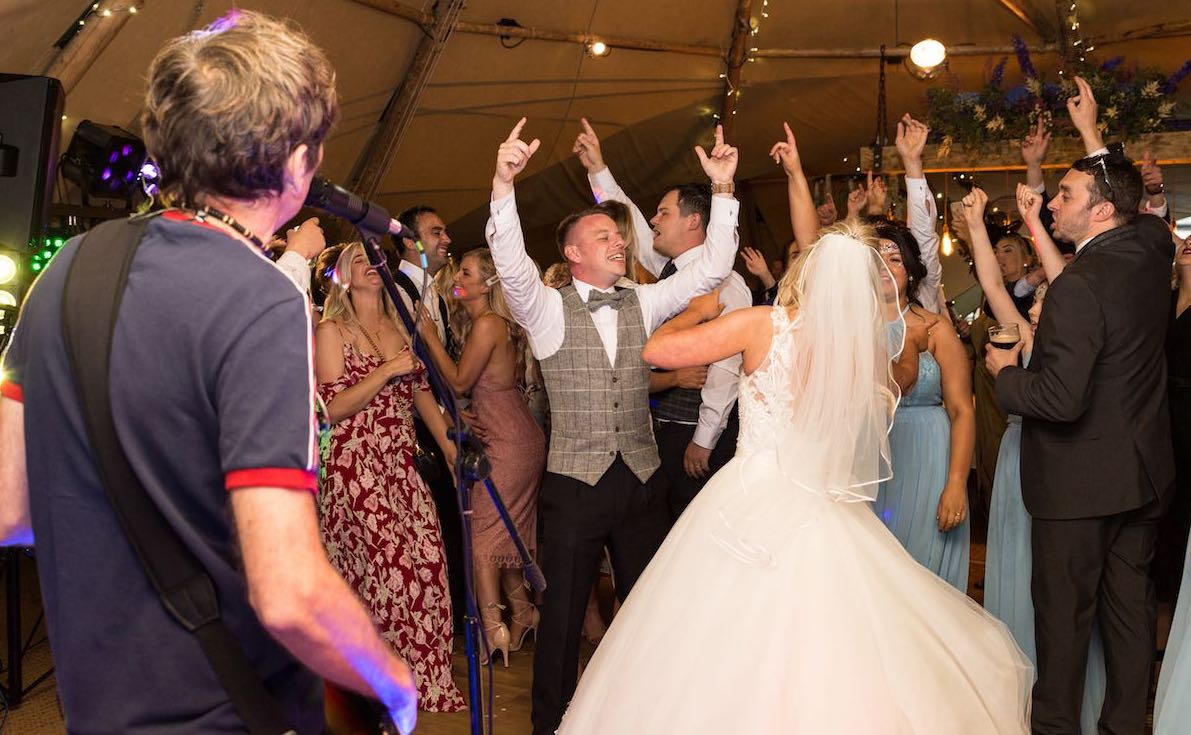 Videos proving our credentials as the UK's best nineteen nineties wedding band.
Do you want a wedding like below clients Natalie & Jamie? They are crazy mad for 90's music and we're guessing you must be mad for it too. Watch as the bride, groom and guests of all ages lose it to our live performances. All audio on all of our videos is 100% live from the wedding.
Or maybe you're going for the DIY 90s festival themed wedding that Claire & James did? Do you know what? They told us it cost them a LOT less money to hire the grounds and everything else than it would have done hiring a proper wedding venue. Food for thought eh? So why not have the lavish 90's wedding you've always dreamed of at a price that wont bankrupt you.
Natalie & Jamie's 90's wedding was such an amazing time that we also created this photo montage video for them as they took advantage of our evening photographer services (Just ask about this when enquiring)
Nineties wedding galleries
Images from various weddings we've performed at over the years that we've managed to capture photos from. There are so many more images you can view.
Book 'Britpop Reunion' for your wedding throughout the entire UK and beyond.