90s Tribute Band 'Britpop Reunion'
You deserve better…..you deserve 'Britpop Reunion' the UK's only professional Britpop tribute band & 90s tribute band. With over 6 years performing live together (Established in 2014) our 90's cover band will take you back to the 1990's when British indie-pop ruled Britannia and took on the rest of the world too. We'll perform the biggest 90's hits from around the globe live with a fantastic stage show to boot. You'll have yourself a truly amazing night that you'll never forget…..For us the nineteen nineties never went away. These are the 90's Urban Hymns for your Great Escape into the past.
New video lives of our entire set at Silverstone Classic 2021 below.
Private Festival live performance videos (August 2021)
Britpop Reunion's studio produced version of Laid by James.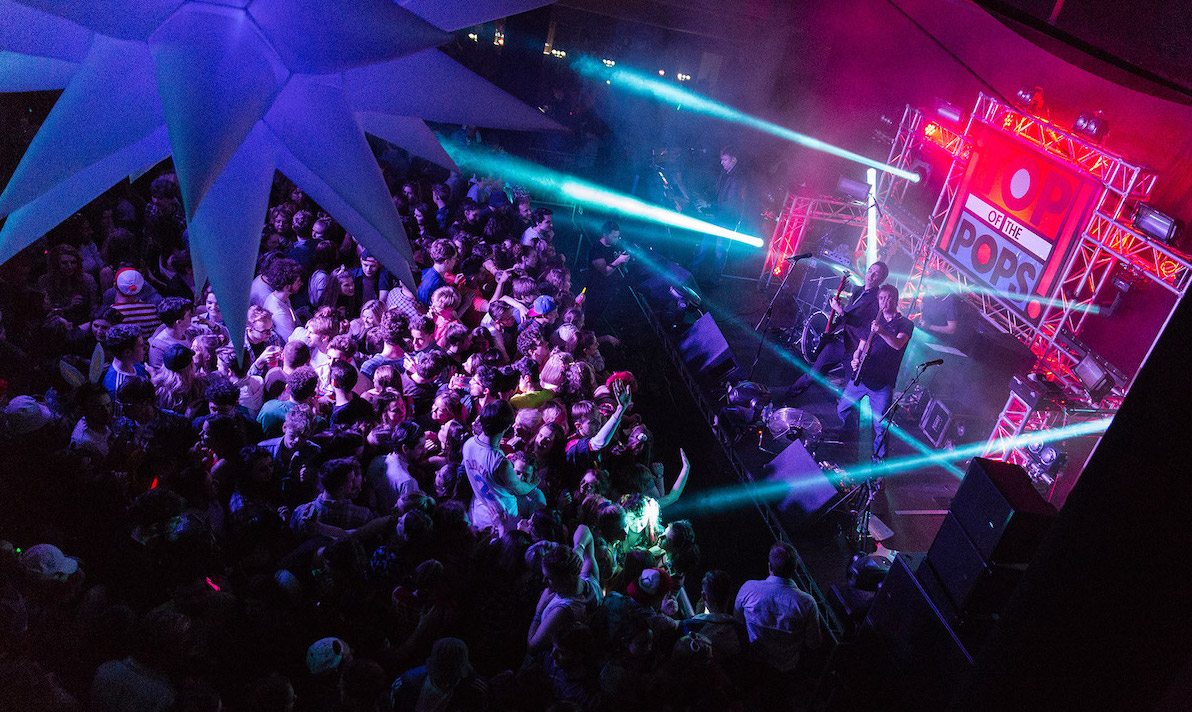 The only professional 90s tribute band
When you hire a 90's tribute band you'll hear massive Britpop & 90's hits from Oasis, Blur, Supergrass, Pulp, James, Alanis Morissette, Britney Spears, Robbie Williams, The Verve and lots more. All while we entertain you dressed in and performing with the swagger of our Indie Britpop heroes. 'Britpop Reunion' are perfect if you're looking to celebrate a Big Birthday, are holding a 90s Weekender. Maybe its a Themed Night or for a Back To School/College/University Reunion.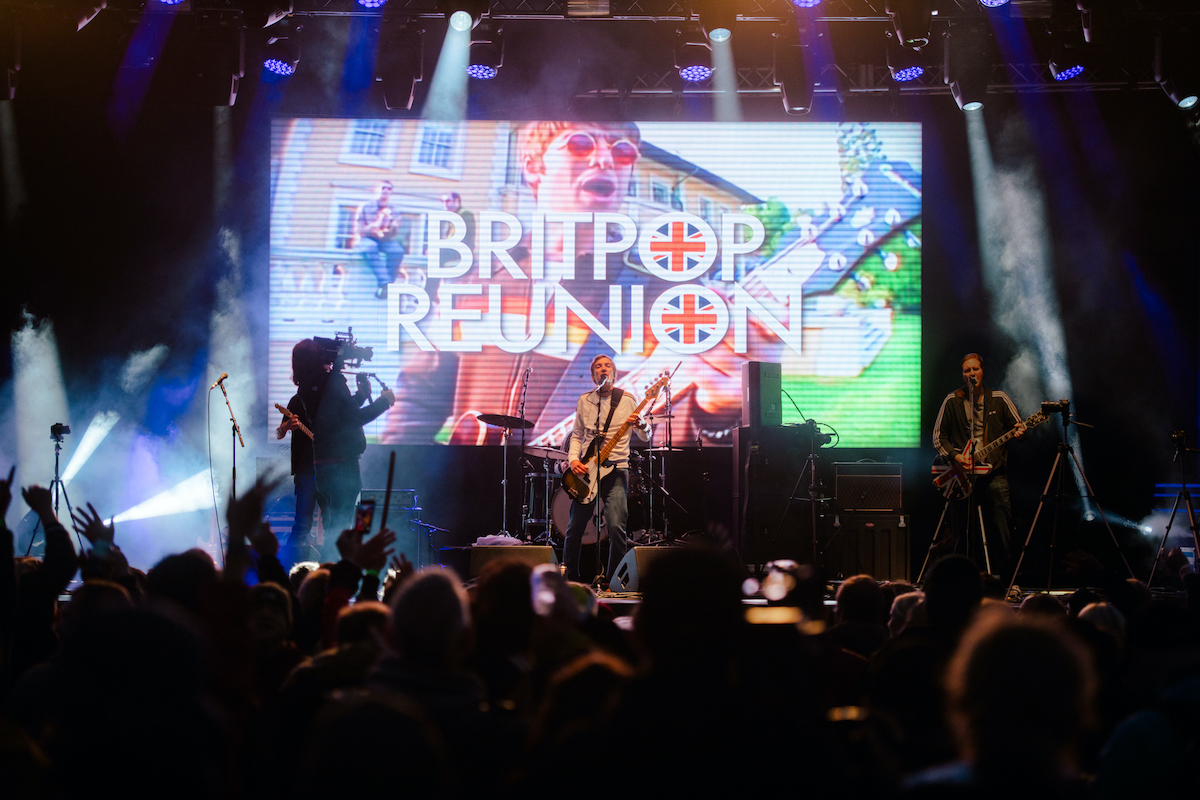 We are the only Brit pop band you should ever trust to take care of live music at your event. Book professional Britpop musicians for your big 90's themed event or festival. We can handle any venue of any size and thoroughly entertain any number of guests or festival goers. The ultimate 90s tribute for your Cool Britannia event. There's no other 90's band out there that know more about 90's live entertainment than we do.
UPDATE Tuesday 7th September 2021: Can you believe we're in the ninth month of 2021 already? We'll be playing Christmas parties again soon. Over a month later and we're still coming down from our astounding performances at Silverstone Classic Festival. We were on TV on ITV by the way. Did you see us? It was just a split second mind you, so if you blinked you probably missed us. We've lots more festivals and private performances lined up throughout the rest of the year so hopefully you'll see us all again soon. Cheers Andy Starkey.
A 1990's tribute band thats perfect for festivals, corporate events and weddings.
We're also the ideal Britpop tribute band & 90's tribute band for festivals with huge singalong tracks to get everyone bouncing along to. Then again maybe you want something different for your Corporate Event or 90's Wedding or Britpop Wedding. Britpop Reunion are the 90's act for you. Bask in the glory of 90's Pop & guitar based Indie once more as 'Britpop Reunion' group take you back to some of the greatest moments in British musical history. All while you sing and dance your heart out. Book a Britpop artist band throughout the whole of the UK, Europe and Worldwide.

FREE DJ SERVICES until midnight with all wedding and birthday bookings.
Put your trust in 'Britpop Reunion' the only 90s tribute band who constantly prove what we are doing week in, week out with quality live videos. Read our regular Blogs, watch our regular Vlogs and peruse our professionally shot photos. Don't just take our word for it though, check out previous clients reviews and testimonials. These sorts of outstanding compliments for a Britpop group can't be faked.
Maybe we might be performing somewhere near you publicly soon? Find out what you get when you book the UK's best 90s tribute band. You'll hear all your favourite songs from 1990's TV show like Later… with Jools Holland, The O-Zone, The White Room (With Mark Radcliffe) and The Word (With Terry Christian). Hire a 90's & Brit-pop tribute band in England, Wales, Scotland and Ireland and have our professional party band handle all your nineties live entertainment.
No matter what type of Britpop or 90's event you're throwing, Britpop artist Andy Starkey and his Nineties Band would love to be a huge or even small part of your party. We are a Britpop cover band unlike any other so contact tribute to the 90s band 'Britpop Reunion' for a quote and availability.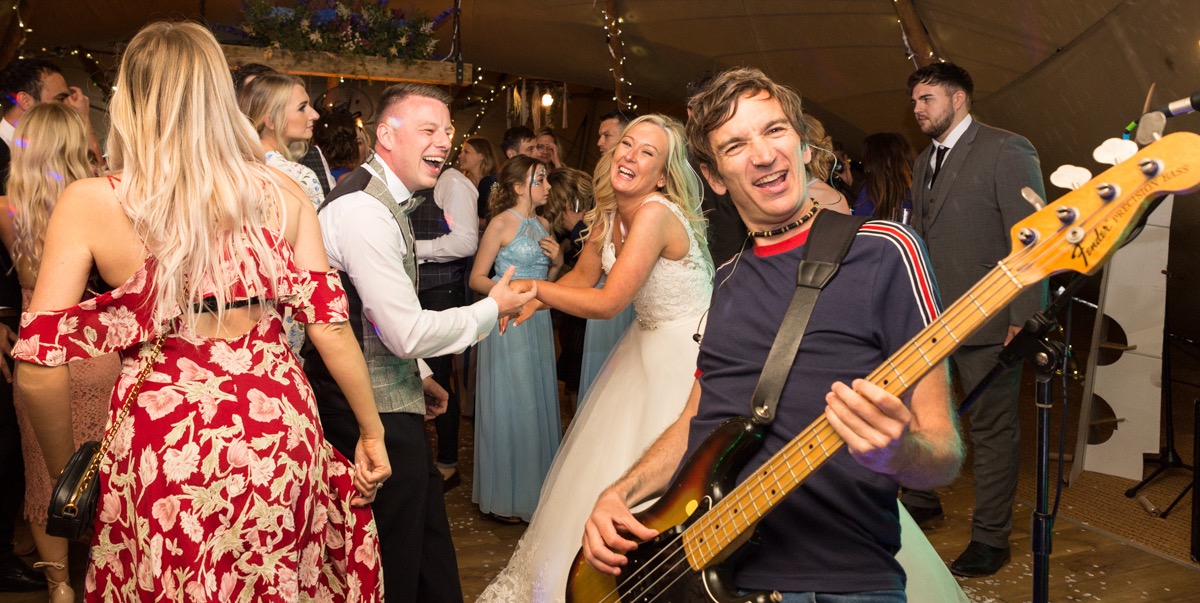 The 90's music from your life
Relive the music written by your favourite 90's artists. Amazing songs by Noel & Liam Gallagher, Damon Albarn, Graham Coxon. Similarly 90's artists like Jarvis Cocker, Richard Ashcroft and more. Banging tunes from bands discovered by Alan McGee of Creation Records and others. Then mixed by the likes of Nigel Godrich, John Leckie, Owen Morris and more. You'll hear your favourite 90s chart hits from classic albums like (What's the Story) Morning Glory, Parklife, Definitely Maybe, The Great Escape, Urban Hymns and so much more. No other nineties tribute band go to the extent we do to prove our credentials with our live videos.
---
Latest Blogs
Hire a private festival band and have Britpop Reunion perform Britpop and 90's for you and all your guests. Whether its a small private festival or large private festival…read more
Hire a Blur Tribute Band 'Blurred' for a festival, wedding, party, birthday, corporate event or charity fundraiser. Blurred will perform the biggest Blur hits including Parklife, Country House, Song 2, Girls & Boys, There's No Other Way, Stereotypes and more…read more
---
Latest 1990's cover band videos
Also you can view many more 90's tribute band videos on our YouTube channel, Facebook profile and Twitter profile. Book a nineties cover band and hire Britpop Reunion for your function. So climb up into your loft, pull down your Playstation, Sonic The Hedgehog, Tamagotchi & Wonderbra and join us in rediscovering the 90's.