90s Festival Band
Are you looking to hire a 90s festival band or are you having a Mad For It nineties themed wedding festival or show? Well you're most definitely in luck as 'Britpop Reunion' are the 90's tribute band to make your occasion a roaring success. We'll keep all your guests/clients/audience happily bouncing along to the best of the nineties with huge hits from the likes of Blur, Oasis, Pulp, Supergrass, James, Alanis Morissette and many more. We know what festival crowds want to hear and they want to hear Britpop Reunion. We engage with festival crowds encouraging them to sing along with us. You'll be incredibly pleased with our professional attitude and onstage sounds and swagger. Check out what you get when you book us for your festival band, then contact for price and availability.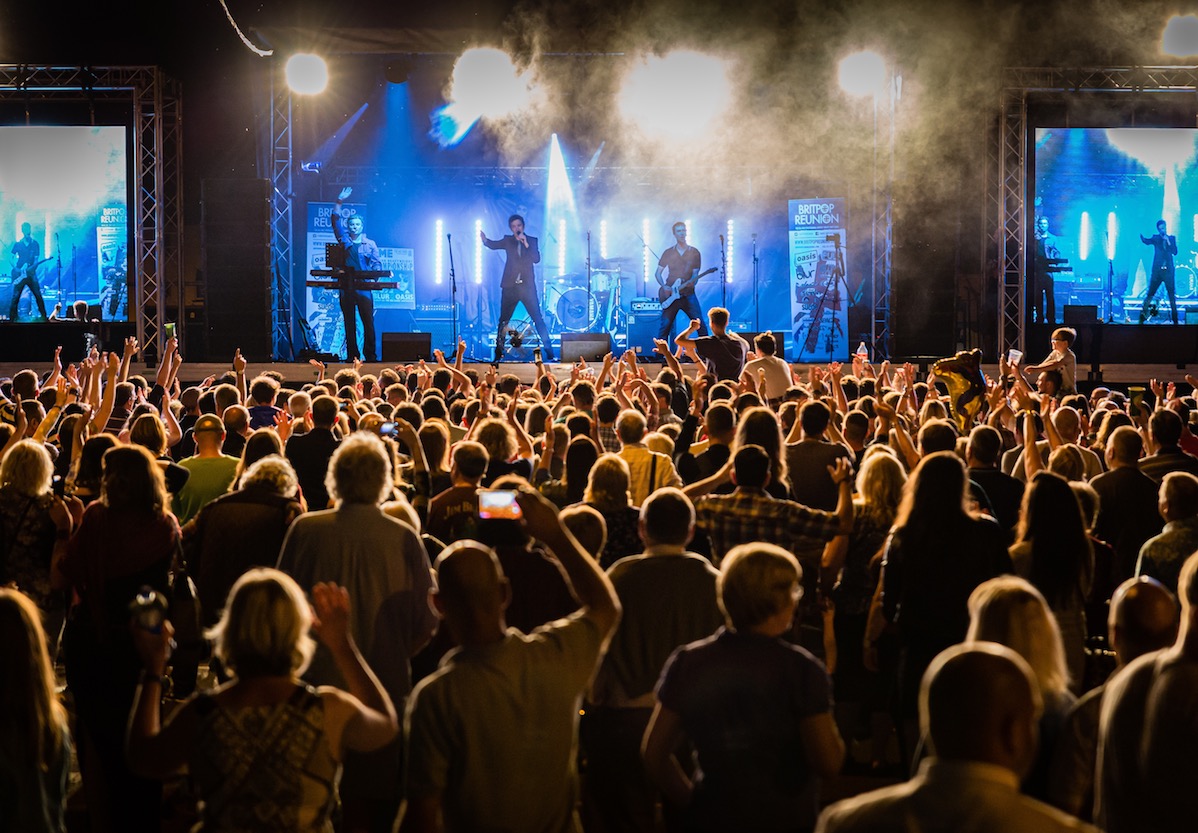 Festival Band Videos
Silverstone Classic 2021
Best of Britpop Reunion performed live at Silverstone Classic. Professionally filmed and edited proving the extra thousand miles we goto to prove that we are the best 90's and Britpop tribute band out on the Festival scene. There's songs from Blur, Oasis, James, Ocean Colour Scene and more.
Private Festival – Common People by Pulp
Is this the most epic cover version of Common People by Pulp you've ever seen? Performed to 180 VIP guests at a Private Festival….Singalong with the Common People, laugh along and it might just get you through.
Private Festival – Live Video Footage
A spot on performance of There She Goes by The La's at a private festival to 180 guests.
Claygate 'Gig On The Rec' 90s Festival Band
Sometimes all it takes is one camera angle to perfectly capture exactly what went down for an entire night at a festival. Watch as we perform 'Parklife' by Blur to folks from down London way at their yearly festival.
90s Festival Band Vlog
What other 90s festival band out there is willing to go to the lengths that we do to prove to you that they are most definitely THE band for your event? Have you ever seen any other band spend this much time and effort on video documenting what they get up to an a weekly basis? No of course you haven't, thats why 'Britpop Reunion' are the UK's only professional 90s tribute band and thats why we play all the best festivals there are out there. Watch the below Vlog and you'll see just how crazy guests go to our amazing 90's repertoire. We give you Robbie Williams, Oasis, Deep Blue Something, Alanis Morissette, The Verve, Chumbawamba, Pulp, Blur and so much more. Why would you chose any other band for your festival?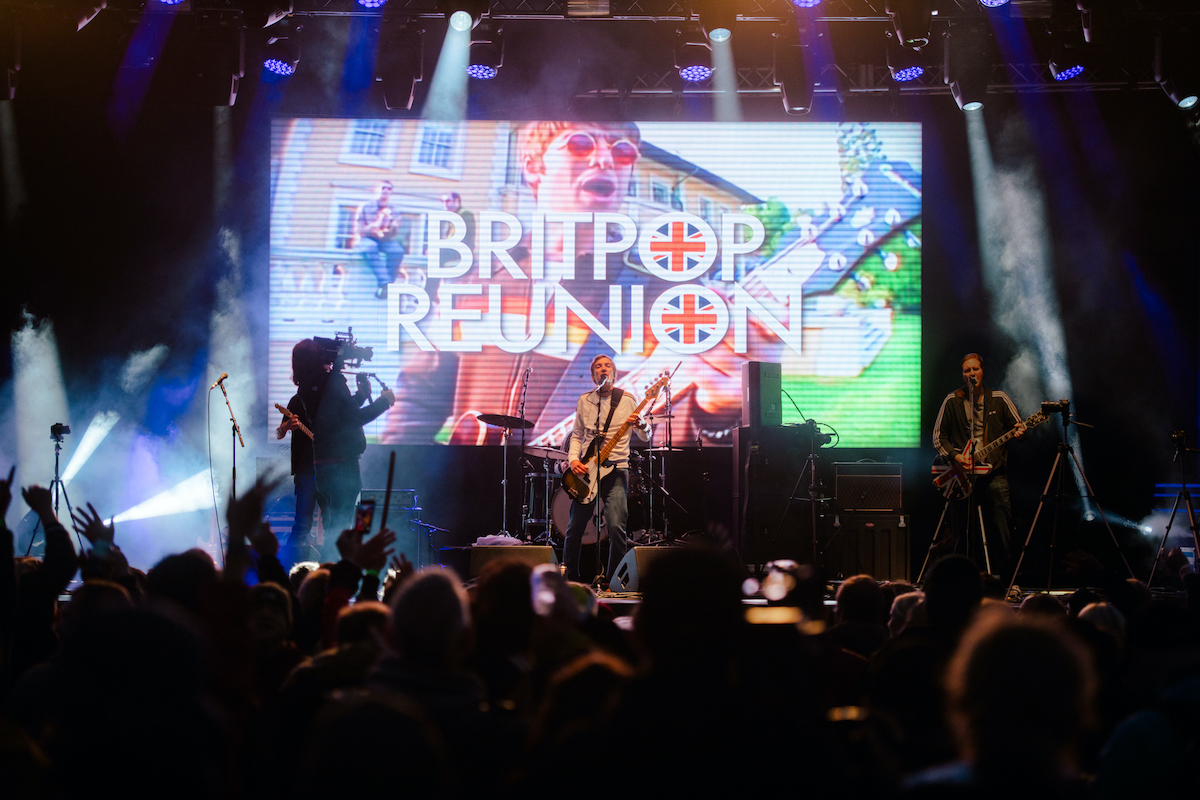 Performing live to 4000+ audience a Festival
What other band out there has this calibre of quality live video and audio? None…Here we are with four thousand punters singing along to 'Dont Look Back In Anger' by Oasis.
Some of our many Festival Galleries
Headlining Monmouth Festival (4000+ Audience)
Headlining G-Fest (2500+ Festivalgoers)
Indoor 90s Festival (750 Guests – Sold out)