Performing lots of tunes from Manchester favourites written by Noel Gallagher and Liam Gallagher we can be your Oasis Wedding Band. 90's professional tribute band 'Britpop Reunion' perform Wonderwall, Don't Look Back In Anger, Roll With It, Cigarettes & Alcohol and more. Contact to check on price and availability.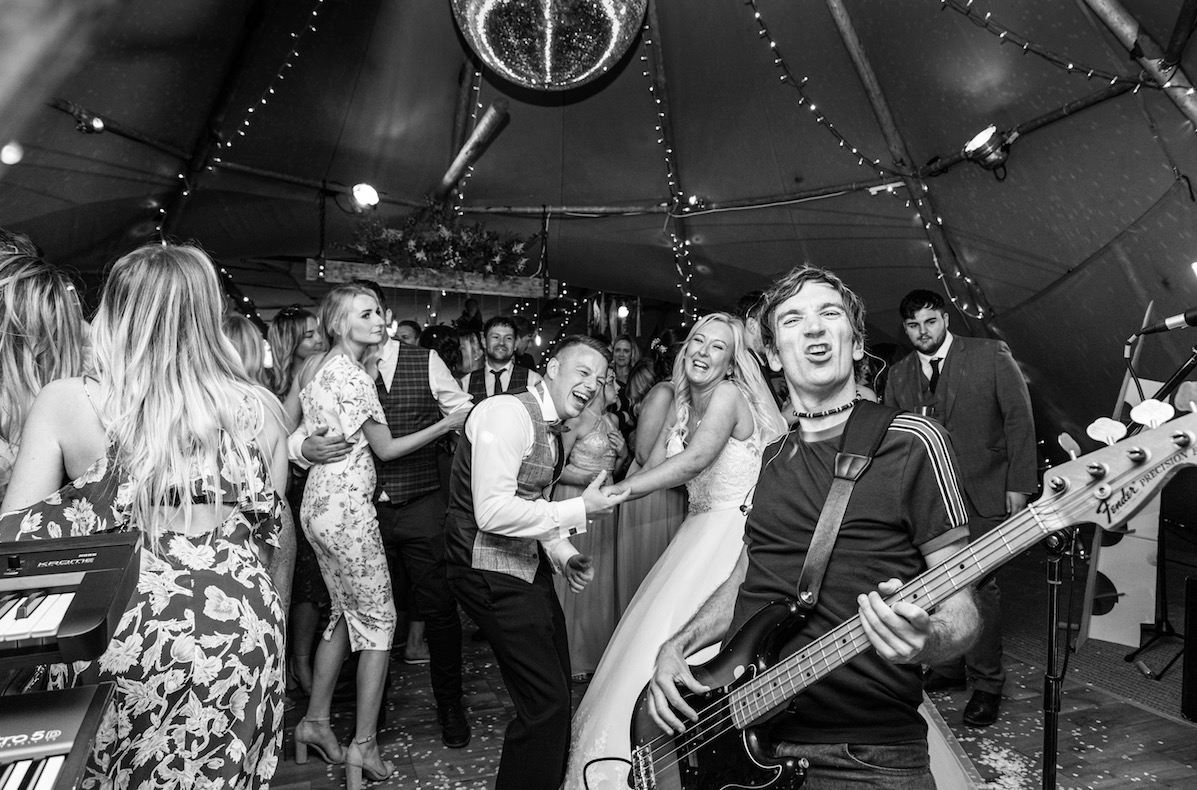 Do you REALLY want to book an actual full on proper Oasis tribute band for your wedding reception though? One that only plays songs by Creation Records label saviours Oasis? One were the guy playing Liam is being all typical Liam Gallagher sneery, glowering at your guests all night, not really sure how to handle or talk to a wedding reception type party? Bonehead, Guigsy & Tony McCarroll just kind of standing around not doing much? That kind of thing is great at a festival sure, but at your wedding? It's supposed to be a happy day right? Thinking it though it's probably not going to be all that suitable for most of your guests is it. No, exactly.
What you DO need though is 'Britpop Reunion'. Britpop singer Andrew Starkey and his Brit pop band will play you all the biggest most well known hits by Oasis from Definitely Maybe and (What's the Story) Morning Glory. All your guests will know every word of every Oasis song as they will be their highest charting hits. In addition we'll combine Oasis songs with the best classic indie 90's songs ever by artists like Blur, Ocean Colour Scene, Reef, Stone Roses, Primal Scream, Supergrass, James, The La's, The Cure and more. Everyone's going to love it…..But read on.
What other songs we can perform as your Oasis Wedding Band.
When you hire an Oasis wedding band we can also play chart pop music that your other types of guests will appreciate hearing too. Songs by artists like Amy Winehouse, Florence + The Machine, Stereophonics, Van Morrison, Arctic Monkeys, Chuck Berry, Kaiser Chiefs and more. All of your guests will be up all night long dancing along to our live performances at your wedding reception.
What areas Britpop Reunion perform in.
Our 90's wedding band perform all over the UK and beyond. It doesn't matter what part of the country you live in, we'll come to you no problem. As we're based in The Midlands it's very easy for us to head up North, South, East or West.
What we'll bring along and provide you with at your Oasis Wedding.
90's cover band 'Britpop Reunion' are a fully self contained band. That means we'll bring everything needed to your Oasis themed wedding. PA speakers, mixing desk, all the band backline (Drums, amps, pedalboard, guitars etc) plus all stands and cabling. Also we'll provide you with iPad DJ services from the moment we're set up until midnight at no extra cost. We'll keep the party going for you all night long, you just keep on drinking and dancing. If you're having a huge & massive Oasis wedding over over approx 150 guests then look over our What You Get section to see whats required. We'll tailor the night to your exact requirements with zero downtime.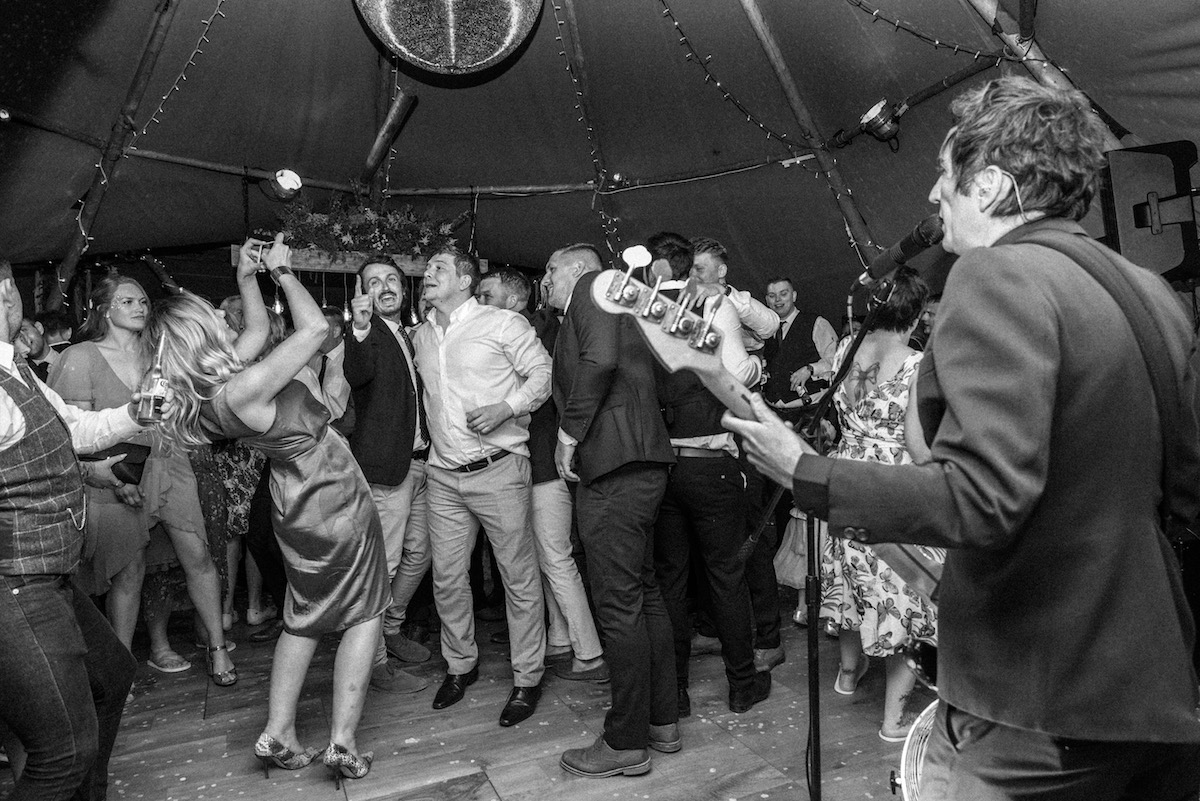 Don't delay, get in contact today.
There's only one 'Britpop Reunion' professional 90's wedding band and there's only one date for your wedding. The longer you leave getting in touch with us, the less chance there will be of us being available still. Therefore contact straight away to check on our availability and price as your Oasis wedding band. We're a very busy professional band performing out and about at private functions. You can book a 90's festival band, hire a 90's party band. Also book a 90's wedding band, hire a 90's corporate band.