Corporate Entertainment Band
Are you looking to book a live corporate entertainment band? Is your company celebrating a big milestone? Maybe you've been in business for 20 or even 30 years or more. Or have you just decided that the 90's is the way to go for your party? Celebrate like its the 1990s all the way back at the very beginning of your business again in nineties style with Britpop Reunion. There's nothing quite like a themed event to get the whole office buzzing with excitement and boost morale…"What are you going to wear?"….."Oh yeah, I've still got my Adidas/Fred Perry top/crop-top/hip-hop/grunge/Blur/Oasis tee in the loft. I wonder if it still fits me?"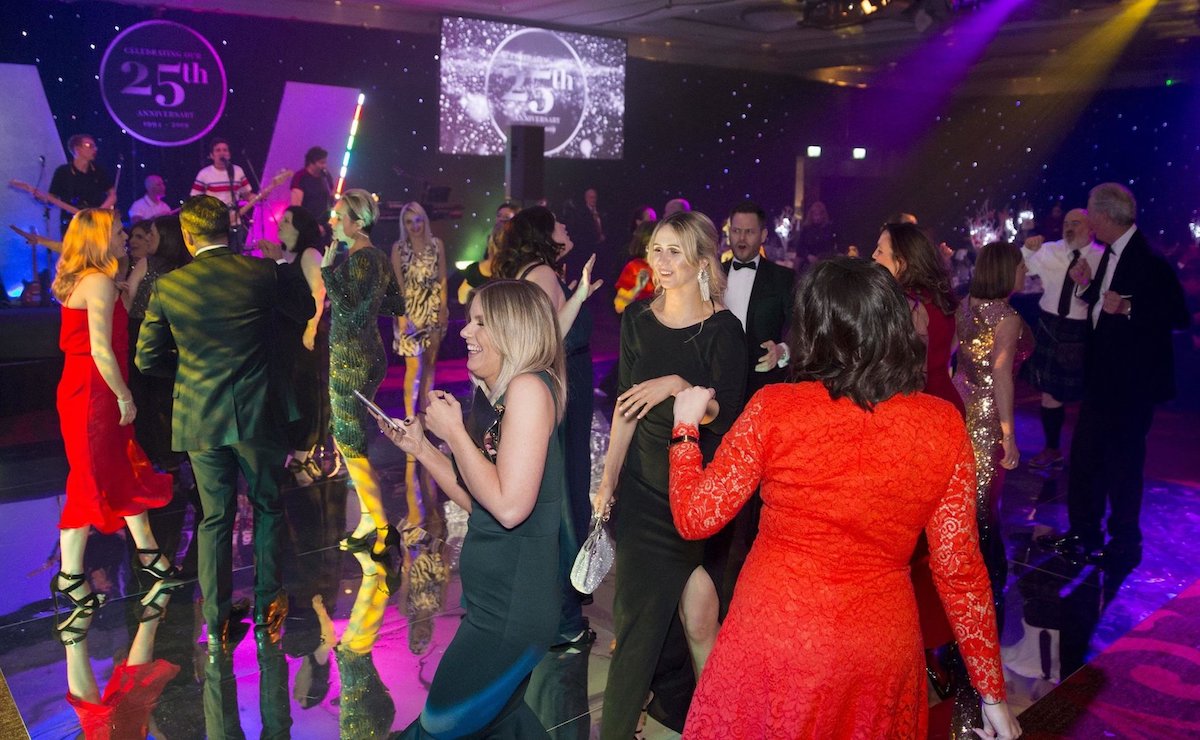 A "Different Class" of Corporate Entertainment Band
90s tribute band 'Britpop Reunion' have performed at many large and small scale company parties over the years. Including Awards Dinners and Corporate Anniversaries. Also Christmas Parties, New Years Eve Parties and much more. We've performed for PepsiCo, Marks & Spencer, BBC, Sharpie, Hospitality Industry Trust. Also Halifax, OK Magazine and lots of other large scale companies. It doesn't matter what size event you're holding we'll give you an amazing night of nineties music.
Britpop Reunion will give you a night of 90's banging classics from Robbie Williams, Oasis, Blur. Also Chesney Hawkes, Alanis Morissette, Britney Spears and more from our repertoire. You'll wonder why you haven't booked a 90s tribute band as your corporate entertainment band before the second we take to the stage.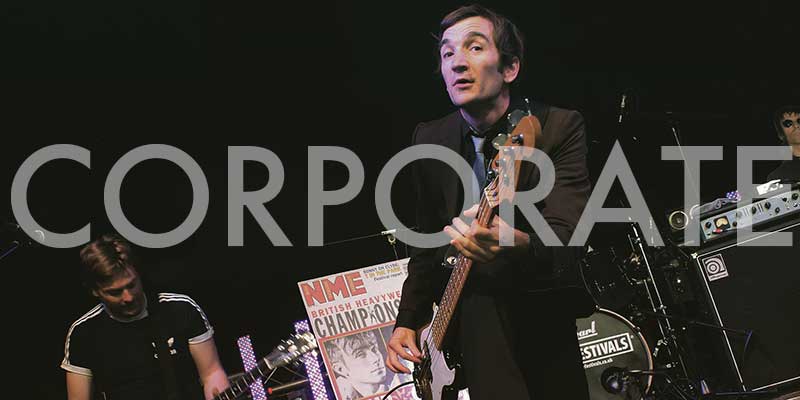 Contact
If you're looking for something a little different than the usual corporate event band. Also rather than book the same-old-same-old disco band or funk band (Yaaaawn) then please get in contact. Call Andy Starkey on UK (+44) 07794 659405 or britpopreunion@gmail.com But don't forget to check out what we can supply at your corporate event.
Corporate Events & Business Parties Live Promo Video
We gave a live 90's performance for Hospitality Industry Trust Awards 25th Anniversary at The Hilton Hotel, Glasgow, Scotland. Playing cracking nineties featured songs by The Rembrandts, Deep Blue Something, The Mavericks, Pulp and more.
90's Corporate Entertainment Galleries
Featured below are 90s tribute group images from some of our favourite 90's Corporate Entertainment performances. We travel up and down the UK and even into mainland Europe. Also we'll provide you with the most authentic replication of a 90's band out there. More images at Britpop Reunion 1990s Indie Pop UK Tribute Band Facebook page.
Hospitality Awards 25th Anniversary – Hilton Glasgow, Scotland
VST 10 Year Anniversary – Northampton
Excalibur Communications 20th Anniversary – Swindon
"Procure4" 20th Anniversary – Warwick
Corporate Entertainment Testimonials
Read just a few of the many recommendations we've received over the years from corporate clients since we formed all the way back in 2014.
"We had the band for our works tenth anniversary and was really pleased with my choice. First Class band, really nice guys. Lots of communication and very well organised. Great set and loads of also lots of positive feedback from my guests 10/10. High recommend". Andrew Smart – 'My VST'