Britpop Tribute Band
The UK's best and only professional Britpop tribute band 'Britpop Reunion' are available to hire for your live music event. Since our Britpop covers band formed in 2014 we have performed at many, many private and public events. Guests of all ages love our huge 90's classic indie rock covers by Blur, Oasis, Supergrass, Pulp, The Stone Roses, Ocean Colour Scene, Reef, The Cure, The La's and more. It doesn't matter what type of event or size live music event your holding, you can trust our Brit pop cover band to give you the most amazing live music experience of your life. Relive Cool Britannia all over again by hiring a professional party band. Contact to check on availability and price.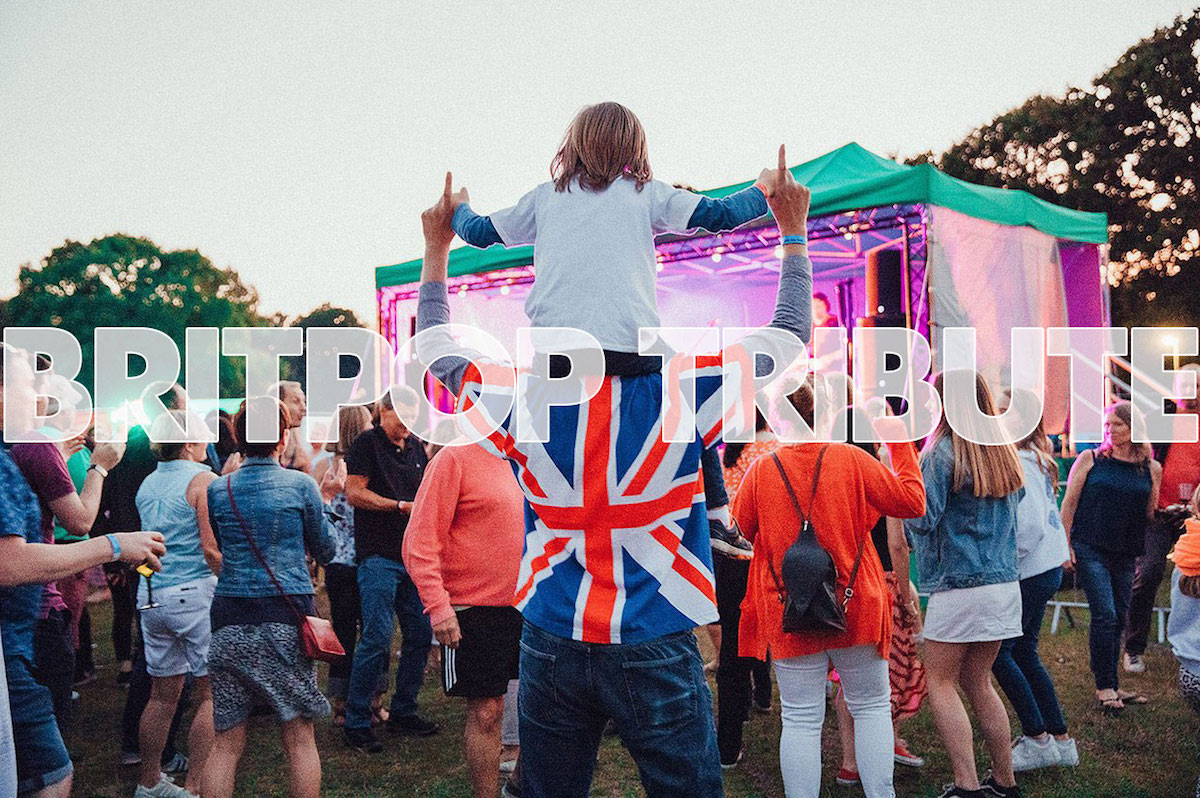 How to hire a Britpop Tribute Band.
The one thing we suggest you to do first is to get in contact as soon as possible to check on our price and availability. Our Brit pop function band are very much in high demand year upon year. There is only one day for your event which could possibly clash with other potential clients dates who also want to hire our services. The sooner you check with us the better.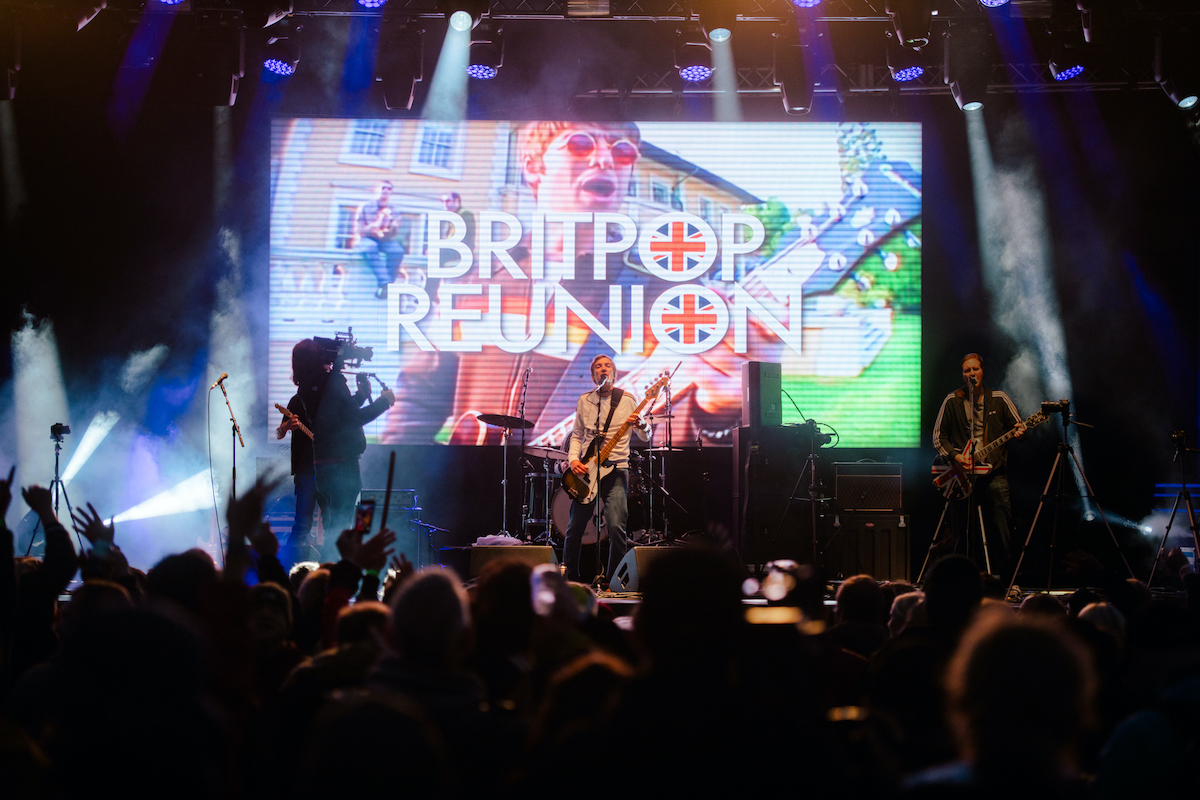 What type of events you can hire a Britpop Tribute Band for.
'Britpop Reunion' can perform live for you and your guests or clients at any type or size of venue You can book a Britpop wedding band, book a Britpop party band, hire a Britpop band for a corporate event. Also you can hire a Brit pop festival band. Depending on what type and size event your holding will depend on whether we can provide sound and lighting. For weddings, birthday parties and events of up to approx 150 guests we can be hired as a completely self contained function band. Therefore we will bring along our state of the art PA system. Also we'll supply lighting, mixing desk and all the bands backline. We absolutely love performing live and you'll love our live performances too.
For larger scale events such as festivals, most corporate events and larger parties you will need to supply everything else apart from the bands backline (Guitars, drums, amps etc). Check out or dedicated page of What You Get when you book a Britpop tribute band for your event. Our 'Technical Rider' is available upon request to give to your sound company. No matter what though, we can thoroughly entertain guests at any size event or venue with a Britpop style.
Where can you book a Brit pop band?
The UK's premier Britpop tribute band 'Britpop Reunion' are available to book all over the UK, Europe and Worldwide. We perform all over Staffordshire, Derbyshire, Nottinghamshire, Leicestershire, Shropshire, Northamptonshire and beyond. It doesn't matter whether you are based in England, Ireland, Scotland or Wales, (or Europe or the rest of the World) we'll bring the 90's to you.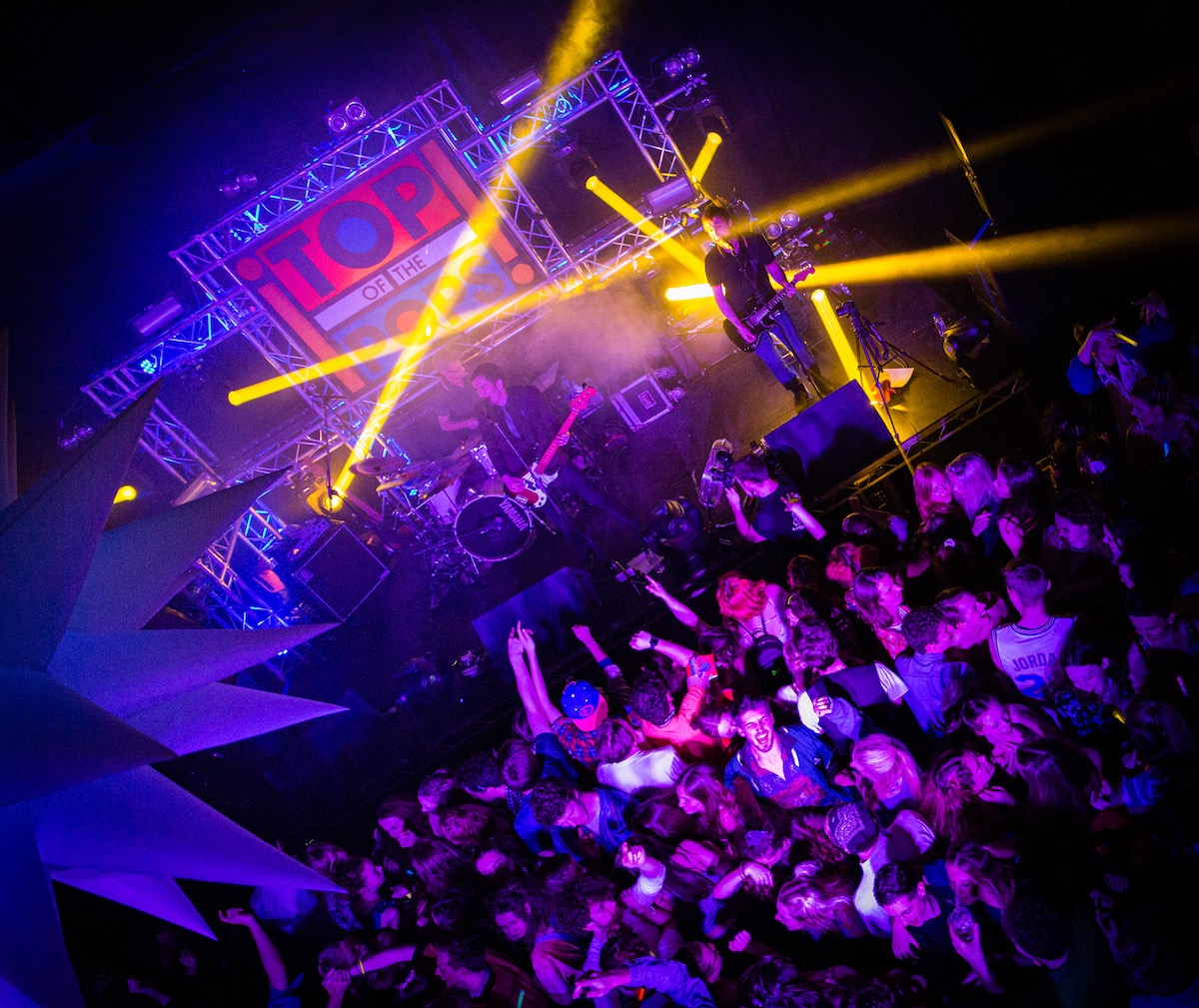 Get in contact now to avoid disappointment.
We are a very busy and hard working Britpop tribute band out performing every week of the year. So contact as soon as possible to check on our availability and price for your event. As a result the later you leave it, the less chance we'll have of still being available. Andy Starkey and Britpop Reunion look forward to hearing from you soon.