Britpop Tribute Band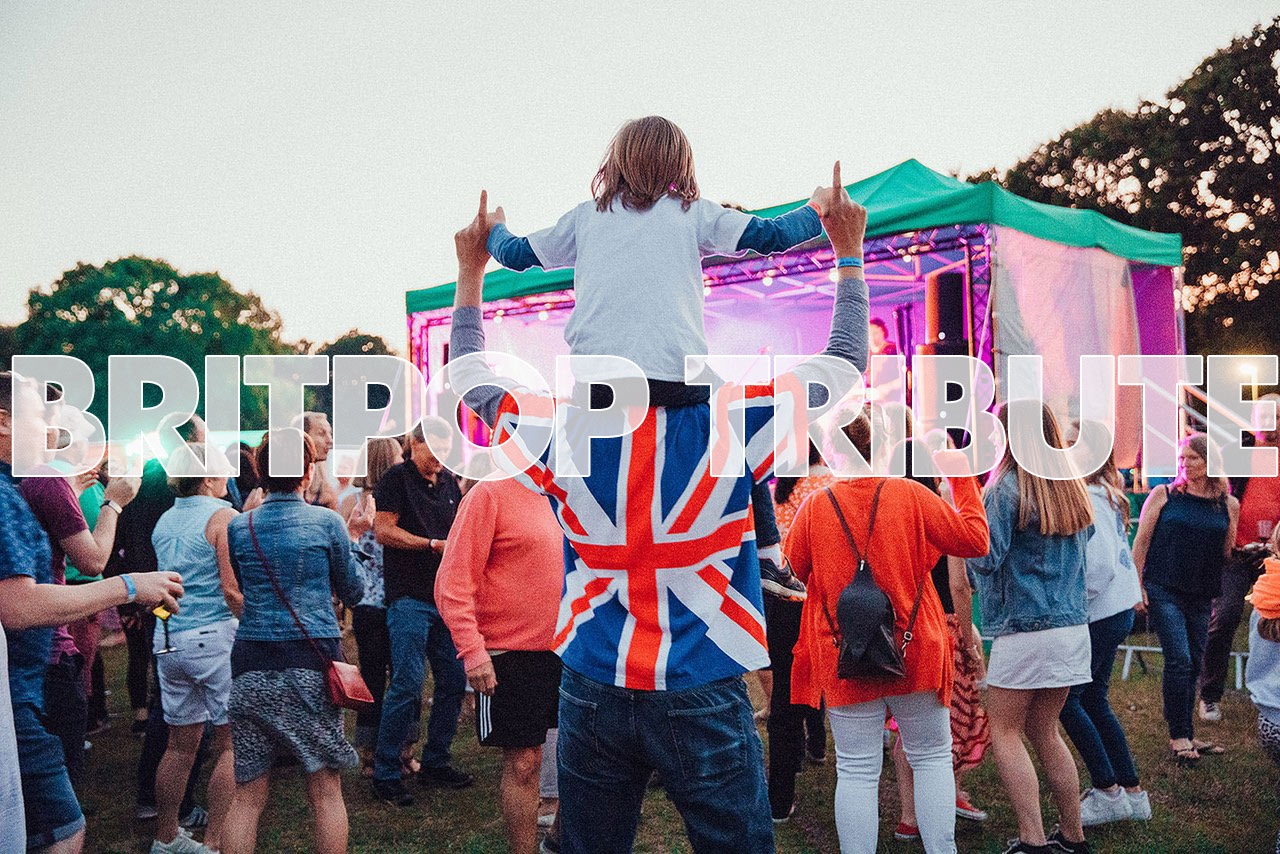 The UK's best Britpop tribute band 'Britpop Reunion' performed at 'Gig On The Rec' in Claygate Surrey in July 2019 to over 500 festival goers. It was incredibly well advertised throughout the Claygate and surrounding areas. As we drove to the festival location we were flabbergasted to see so many huge posters advertising our appearance there. We performed on a large raised & covered stage set up on Claygate Recreation Ground with a 10k watt PA rig.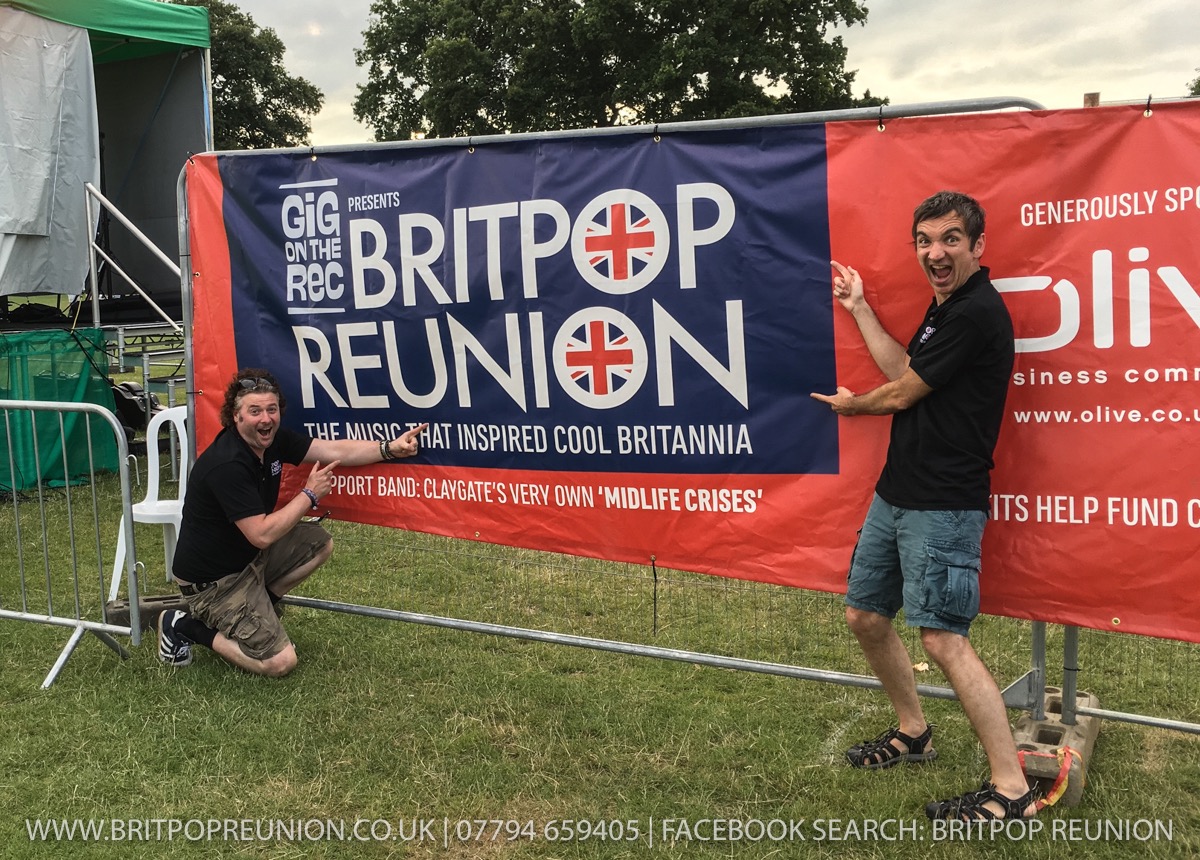 Live video from this Britpop tribute band festival.
All you have to do is press play on the below video of us performing 'Parklife' by Blur while at this festival to see the amazing time had by all the attendees. Check out everyone going loopy throughout our entire performance. The festival goers never wanted the night to end.
We performed massive Britpop songs by Blur, Oasis, Pulp, Supergrass, The La's, Reef, Ocean Colour Scene, Stone Roses, The Verve and more. Britpop band 'Britpop Reunion' 90's repertoire showcases many of our classic Indie anthems and more.
Photos from this festival
You can check out photos from the event below.
Andy Starkey even did an interview for this festival appearance that you can read below. You can find out more about Andy and his ongoing 90s archive here.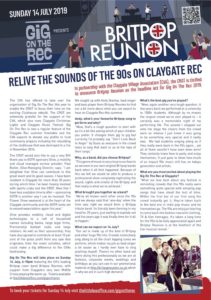 'Britpop Reunion' have performed at many festivals, weddings, parties, birthdays and corporate events since we formed in 2014. We are the UK's only professional britpop tribute. There is no other tribute out there quiet like us. The below video shows how a festival ends for us, not with a whimper but with the entire audience eating out of our hands.
Find out more about Britpop Reunion and contact for a quote.