90s Birthday Party Band
If you're celebrating a big birthday like a 30th, 40th, 50th or 60th then nothing could be better than having 90s birthday party band specialists 'Britpop Reunion' handle all your live entertainment. You'll hear nothing but the best & most well known Britpop & nineties songs. All your guests will already know and love our entire set list. There's nothing obscure in our 90's repertoire so expect all your favourite hits from Blur, Oasis, Pulp, Supergrass, Britney Spears. Also James, Chesney Hawkes, Deep Blue Something, The Rembrandts and more.
What else could you possibly want? Well how about DJ services included in the price keeping all your guests happily dancing the night away too. This is what you already know you want for your birthday party. So make sure you contact for more information on pricing and availability. Then check out what you get when you book the UK's best 90s tribute. You're mad for it….So make sure its sorted sooner than later.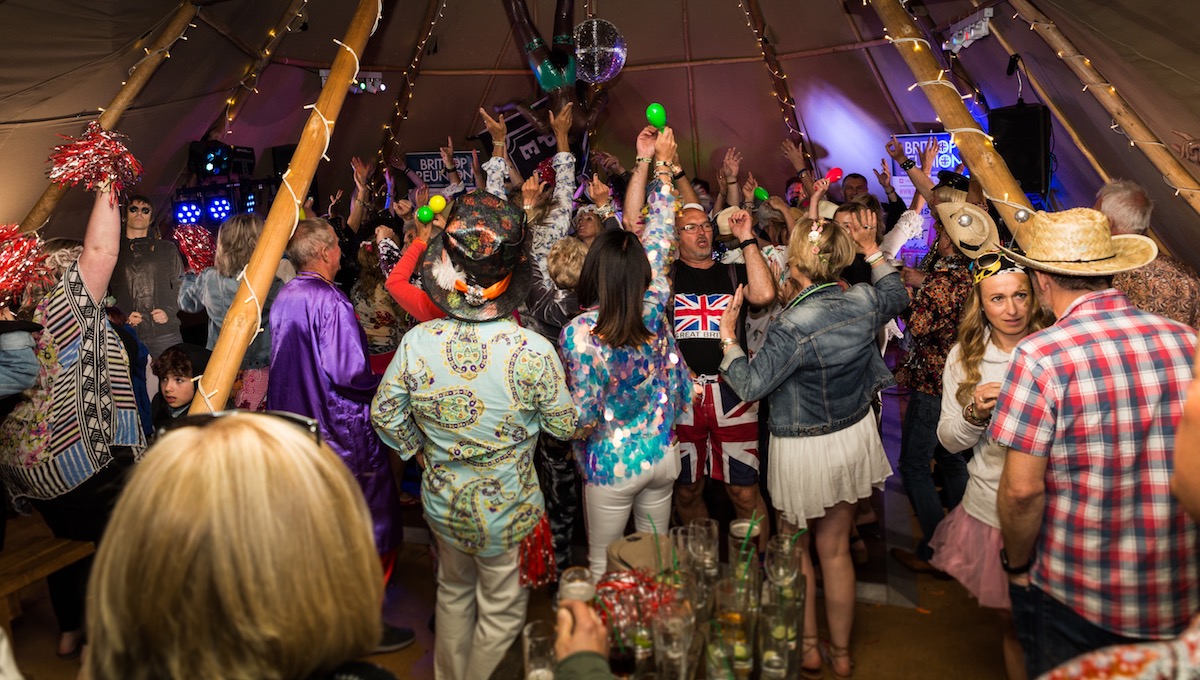 90's Birthday Party Band videos
Sit Down by James
Always a massive crowd pleaser at 90s birthday parties this huge hit from Manchester based James performed live by us in London for Sam's 40th birthday party. Did you know the original 1988 version of this song was much longer and less poppy? It was re-recorded cut down and re-released in 1991 where is reached number two in the UK charts. The original still has its charm though. Also check out our cover of Laid by James.
90s Compilation Live Video
It was Charlotte's 40th birthday in Salisbury and she knew she wanted the UK's best 90s birthday party band. Songs on this live video include I'll Be There For You by The Rembrants, Friday I'm In Love by The Cure, Dakota by Stereophonics, Wonderwall by Oasis, Tubthumping by Cumbawamba. Also I'm A Believer by EMF & Vic & Bob, Don't Look Back In Anger by Oasis and Common People by Pulp.
60th Birthday Party Video
For Miles's 60th birthday party we headed on over to Nottinghamshire for a performance in a tipi. Miles's, his wife and all of his guests spent the entire night on the dance-floor partying their hearts out like there was no tomorrow. You'll hear our studio recordings of Common People by Pulp, and Parklife by Blur.
40th birthday party band – Fancy Dress Party
How many 90's characters and stars can you spot in the audience while we perform Parklife by Blur? There's Lara Croft, Wayne & Garth from Wayne's World, Keith Flint from The Prodigy, Boba Fett from Star Wars and so many more.
90s Galleries
60th Birthday Party Band
50th Birthday Party Band
40th Birthday Party Band
Britpop Reunion – Professional experts in thirtieth birthday parties, fortieth birthday parties, fiftieth birthday parties and sixtieth birthday parties.