What could be better than having Britpop and Nineties music performed live by a professional 40th birthday party band? Britpop Reunion will perform all your favourite hits from Oasis, Blur, Pulp, Supergrass, James, Reef, Lemonheads and more. When you hire a brit pop and 90's tribute band for a birthday party who have our credentials and testimonials you can be sure we'll give you a night of live music you'll never ever forget. Contact band leader Andy Starkey to check on price and availability for Britpop Reunion for your fortieth birthday party.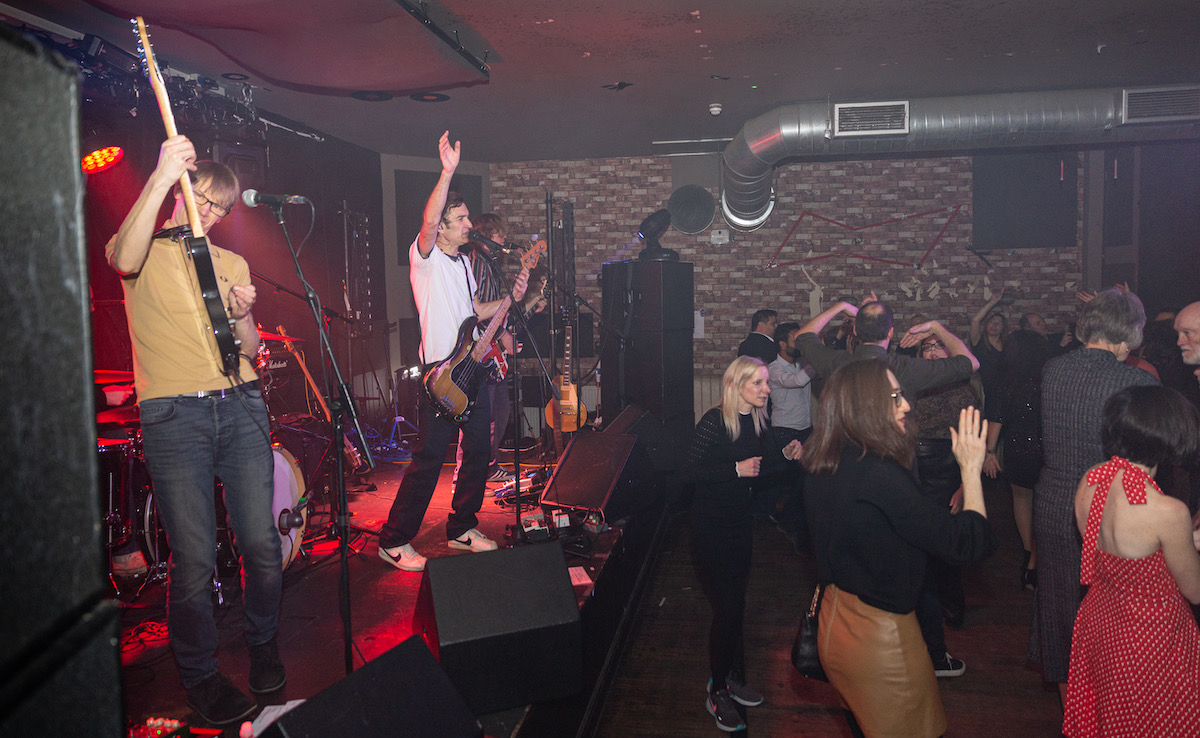 Hire a band for a 40th birthday party.
Make your fortieth birthday party the most memorable it could possibly be by hiring a Britpop tribute band who will have everyone up and dancing all night long. Our British and 90's repertoire feature songs from your past that everyone will know and love.
First up we have Tim's 40th birthday in Leicestershire. He hired a marquee and had it erected on the local sports ground. You can hear Tim's kind words about us at the start of the video before a few choice selections of 90's favourites are performed live.
Then check out a live video from Olivers 40th birthday party below. He hired out music venue Nambucca in London for us to perform at. The featured song in this video is Place Your Hands by Reef released in the mid nineties. Have you seen our plethora of other live videos though? They 100% prove that we're the band for your live event.
Book a live group.
For most birthday parties of around 150 guests Britpop Reunion will supply all sound and lighting to reproduce a full live concert. If you're having a larger 40th birthday party then you can see what we supply otherwise. We've performed at hundreds of parties over the years since we formed way back in 2014 so we know what guests want to hear live. They want the opportunity to hear classic nineties indie pop songs and huge 90's bangers so they can singalong with us. Songs that have stood the test of time that will get everyone up dancing. Songs like Wonderwall, Country House, Breakfast At Tiffany's, and Mrs Robinson. Also tunes like Disco 2000, Parklife, Sit Down, I'll Be There For You, Laid and Alright. Book a professional tribute act for a birthday party.
Photos from a recent fortieth party