1990s Tribute Band Public Performances
Most of 90's tribute band 'Britpop Reunions' performances are private affairs such as corporate events, weddings and parties. Very occasionally though our 1990s tribute band may have the opportunity to perform publicly at festivals, events, bars, restaurants, racecourse, tribute festivals and as a university ball band. Any public performances will be listed below:
Next Public Performance:
Sorry, but we have no public performances currently as we are very busy with private parties, weddings and festivals.
---
Book 'Britpop Reunion' for your public event
We absolutely love performing live to small or large crowds. If you'd like to enquire on price and availability for your public event then contact 'Britpop Reunion'. Advise us as much as you possibly can about your event and we'll get back to you within 48 hours with a price.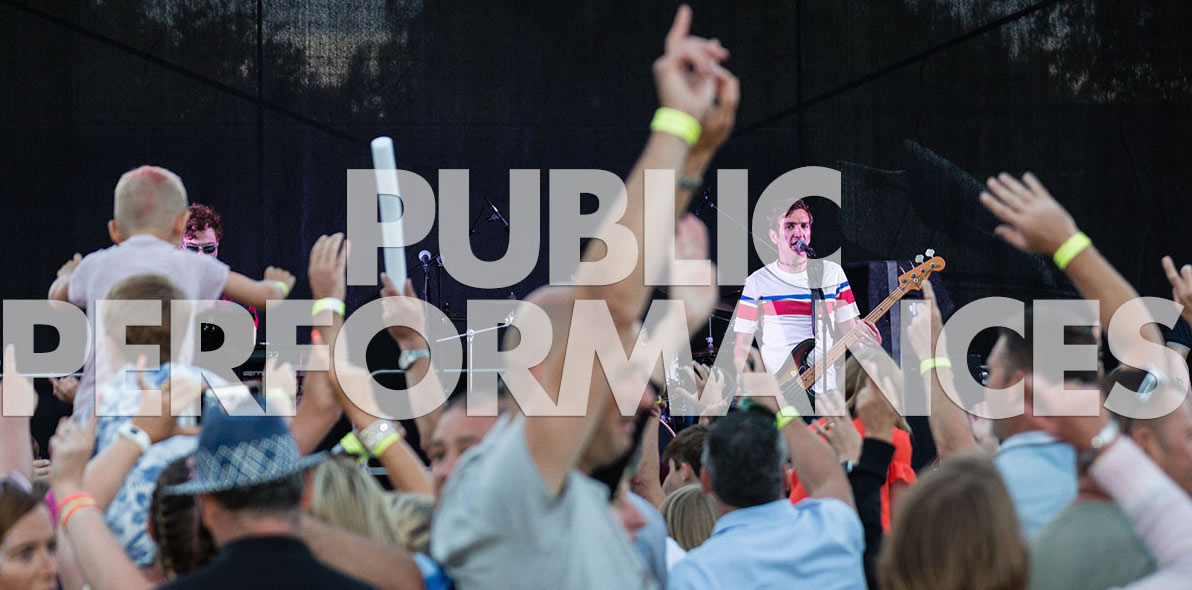 1990s Tribute Band Videos
We've got so many amazing videos of so many fantastic performances that we've done throughout the years. With over 100 live videos its hard to choose a favourite few. But below are a couple of our most memorable public performances. Have you seen another Britpop band with this amount of quality videos?
Ultimate 90's Band best Of Silverstone Classic Festival Performance
University public performance band.
Here we are at University of Exeter, Penryn Campus, Falmouth performing to 1500+ mad for it students. We performed the classic indie track 'Bitter Sweet Symphony' by The Verve as well as a further 60 minutes of live 90's tribute material.
Festival public performance band.
We love to show you what we get up to even when we're not on stage performing 1990's tribute music. Here we are at a festival in Garforth, Leeds. Watch our Vlog as we have the crowd eating out of the palm of our hands to massive 90's hits like 'Breakfast At Tiffanys', 'Role With It', 'Ironic' and lots more.
4000 Strong Festival Band
1990's tribute band 'Britpop Reunion' performing the huge 1996 number one hit single by Oasis 'Dont Look Back In Anger' to a massive crowd at Monmouth, Wales.