90s Cover Band Packages
Here you can view individual pages with more information on the various 90s Cover Band packages 'Britpop Reunion' are able to provide you with. Formed all the way back in 2014 we've built up a vast knowledge of what it takes to put on an amazing 90's show for you and your guests. You can book nineties covers band Britpop Reunion safe in the knowledge that we are the UK's only professional 90's cover band. We can handle the live entertainment at any size event. Britpop Reunion have performed to thousands of festival goers, hundreds of weddings clients & corporate clients and have revelled in smaller more intimate acoustic affairs too. Contact to hire a live band for any size event.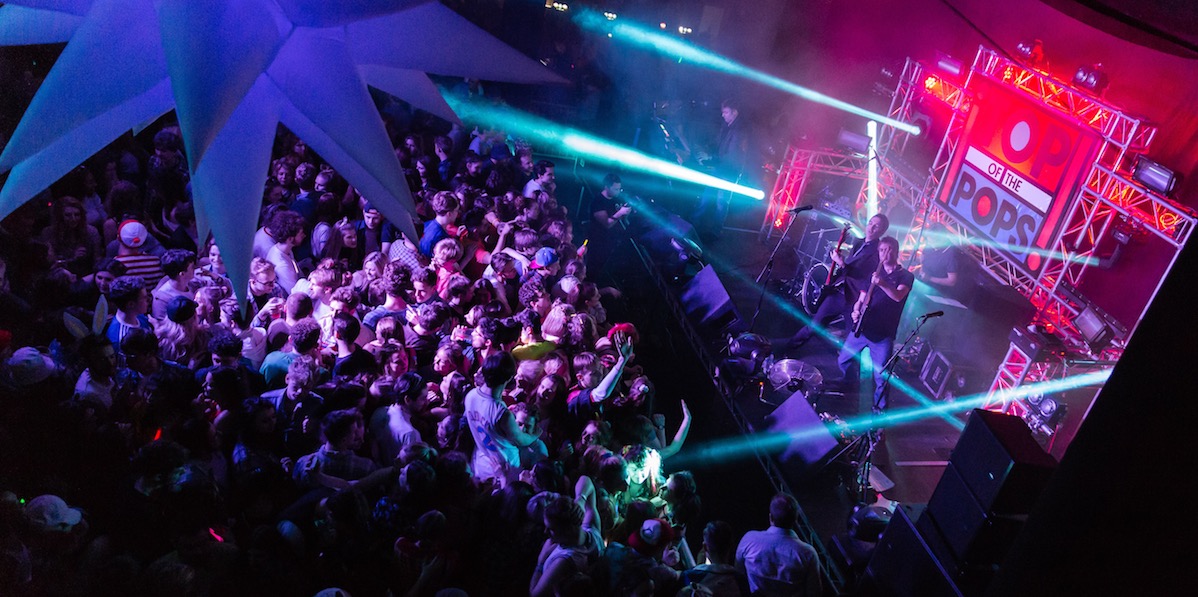 List of our 90s Cover Band packages
In case you didn't realise there was a drop down menu when you hover over 90's Packages, you can also reach the appropriate page below.
Established in 2014 90's Party Band 'Britpop Reunion' instantly became the number one goto 1990's tribute band…read more.
---
It doesn't matter what type of event you're holding our Britpop tribute band can handle any event, any size…read more.
---
Are you looking for some live corporate entertainment? Is your company celebrating a big milestone? Maybe you've been in business for 20 years or more?…read more
---
90s wedding band 'Britpop Reunion' are the UK's only professional 90's & Britpop covers band. "Why would someone book a 90s tribute band for their special day?"…read more
---
Established in 2015 'Britpop Reunion' are the UK's number one goto Britpop Wedding Band for brides and grooms who love the 90's. We've performed at countless weddings…read more
---
If you're celebrating a big birthday like a 30th, 40th or 50th then nothing could be better than having 'Britpop Reunion' handle all your entertainment…read more
---
Hire a private party band and relive the 90's once more with 'Britpop Reunion' giving your guests a massive blast from the nineties past…read more
---
Hire a private festival band and have Britpop Reunion perform Britpop and 90's for you and all your guests. Whether its a small private festival or large private festival…read more
---
What could be better than having Britpop and Nineties music performed live by a professional 40th birthday party band…read more
---
Looking for a 50th Birthday Party band to relive the music of your youth? Back when you were in school, university or college? Do you always think that the 90's was the best decade of music in your life…read more
---
Are you organising a 90's festival or are you having a 90s festival type wedding or show? Well you're in luck as 'Britpop Reunion' are the band to make your occasion a roaring success…read more
---
If you're looking for a charity event entertainment band then 90's specialist group 'Britpop Reunion' will be perfect for your fundraiser. You're paying clients and guests expect more from you in this modern day and age. Don't book that same Soul/Funk/R&B band every other company books…read more
---
Acoustically 90's is Andy Starkey's 1990's solo acoustic show. If you're working towards a tighter budget meaning you're unable to book the full band then this is ideal for you. Otherwise maybe you want some daytime music for your wedding reception…read more
---
Worry no more…..It might be that you're a huge Britpop & 90s band fan, but for some reason you think that the rest of your guests just might not get what your going for…read more
---
Doesn't now seem like the exact right time to book amazing 90s cover band 'Britpop Reunion'. Contact for a quote for your 90's themed event sooner than later to avoid disappointment. We've got the nineties covered for you.