If you're looking to book a professional Pulp tribute band then I'm afraid you're out of luck. Because such a Pulp cover band doesn't exist. Not to worry though. In 2014 something changed when 'Britpop Reunion' formed and we're the next best thing. We'll play some of Pulp's biggest hits at your festival, wedding, birthday party, corporate event or party. As well as Pulp's songs we'll also play the biggest Britpop & 90s hits for you and all your guests. Book a Different Class of tribute band for your event when you hire our Pulp band. Contact a Pulp tribute band.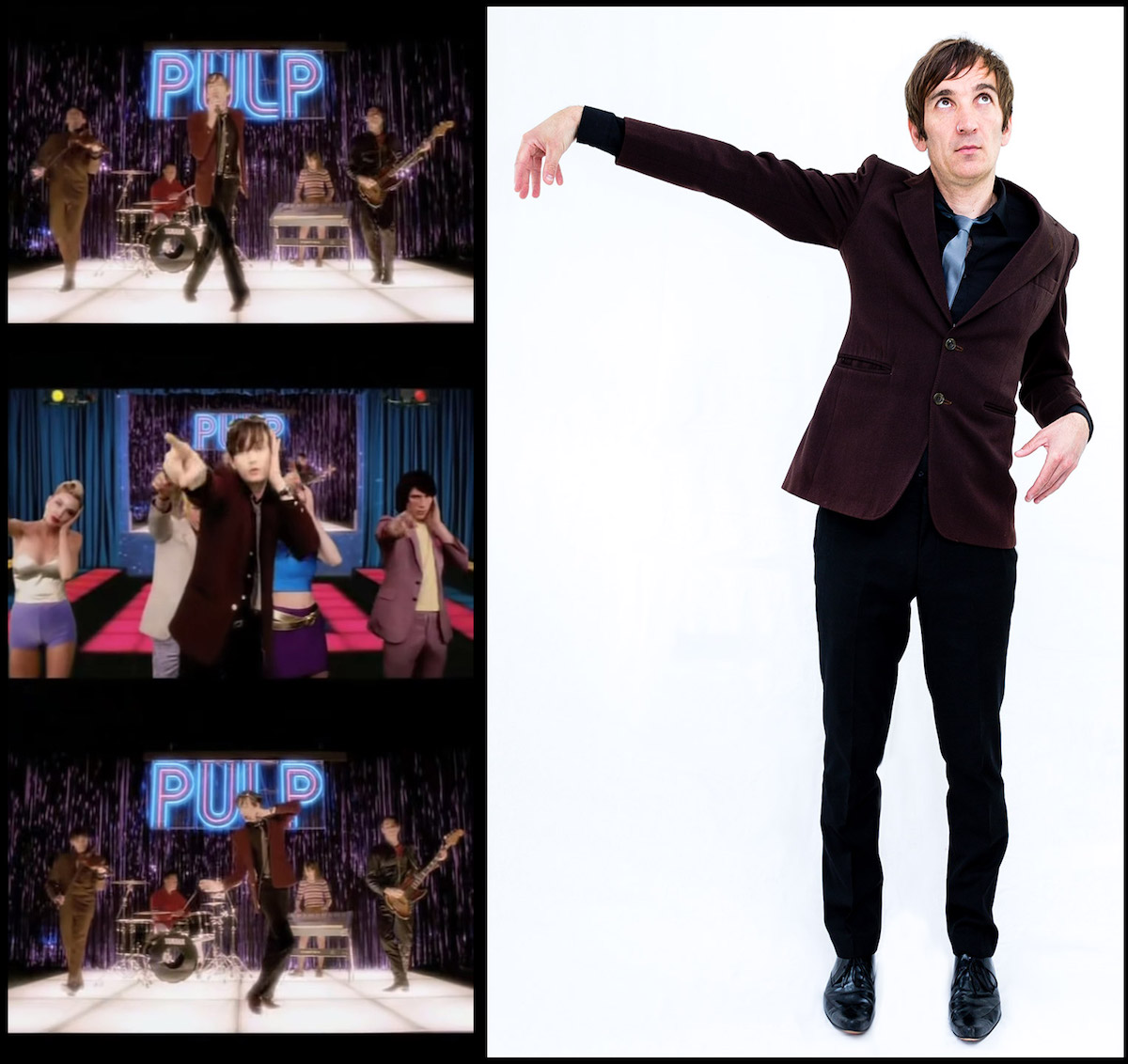 As your Pulp tribute band we'll perform:
Common People released May 1995 which reached No 2 in the UK singles charts.
Disco 2000 released November 1995 and reaching (Very unfairly only) no 7 in the UK charts
Both of these Pulp singles come from Pulp's chart topping 1995 album 'Different Class' written by Jarvis Cocker, Russell Senior, Steve Mackey, Nick Banks, Candida Doyle and Mark Webber. Have we missed your favourite song by Pulp? Let us know when you contact us and you never know your luck we may even perform it live for you.
Can any other band pull off Common People to a small private festival crowd like we did below? We think not.
Britpop singer Andy Starkey is a massive Jarvis Cocker and Pulp fan and always has been. Andy owns a replica suit of Jarvis Cocker's featured in the video to 'Common People' which he'll wear on stage at your event. Bride Natalie is a huge Jarvis Cocker & Pulp fan too which was exactly why she hired 'Britpop Reunion' as her Britpop wedding reception band. "It was literally like having Pulp perform at my wedding" was what she said in her review of us below. Watch Natalie and her husband as they join us on stage. Natalie even made a dance routine up on the spot for Disco 2000.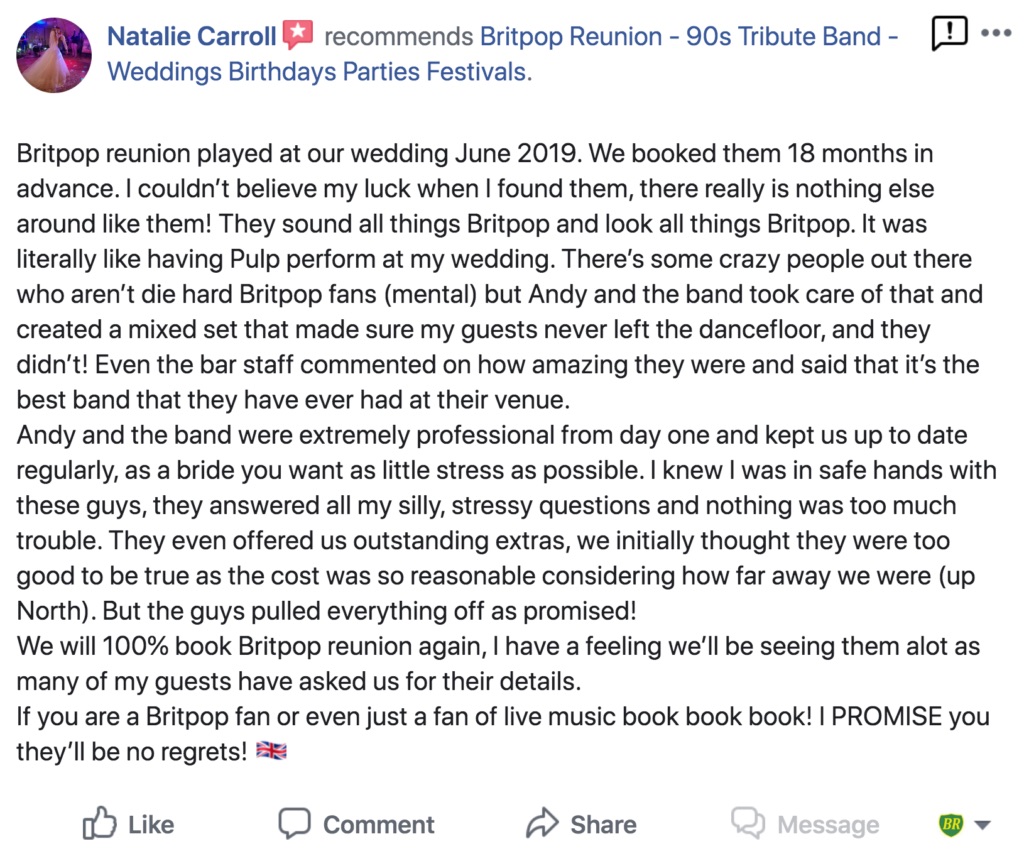 Although Pulp started in the late 1970's (Then called 'Arabicus') they finally reached commercial success during the nineteen nineties. Writing and Performing amazing songs such as Babies, Do You Remember the First Time and Razzmatazz from the album His 'n' Hers. Also Brit pop songs like Lipgloss, Mis-Shapes, Something Changed and Sorted for E's & Wizz.
Disco 2000 lyrics:
"Let's all meet up in the year 2000.
Won't it be strange when we're all fully grown?
Be there 2 o'clock by the fountain down the road.
I never knew that you'd get married.
I would be living down here on my own.
On that damp and lonely Thursday years ago."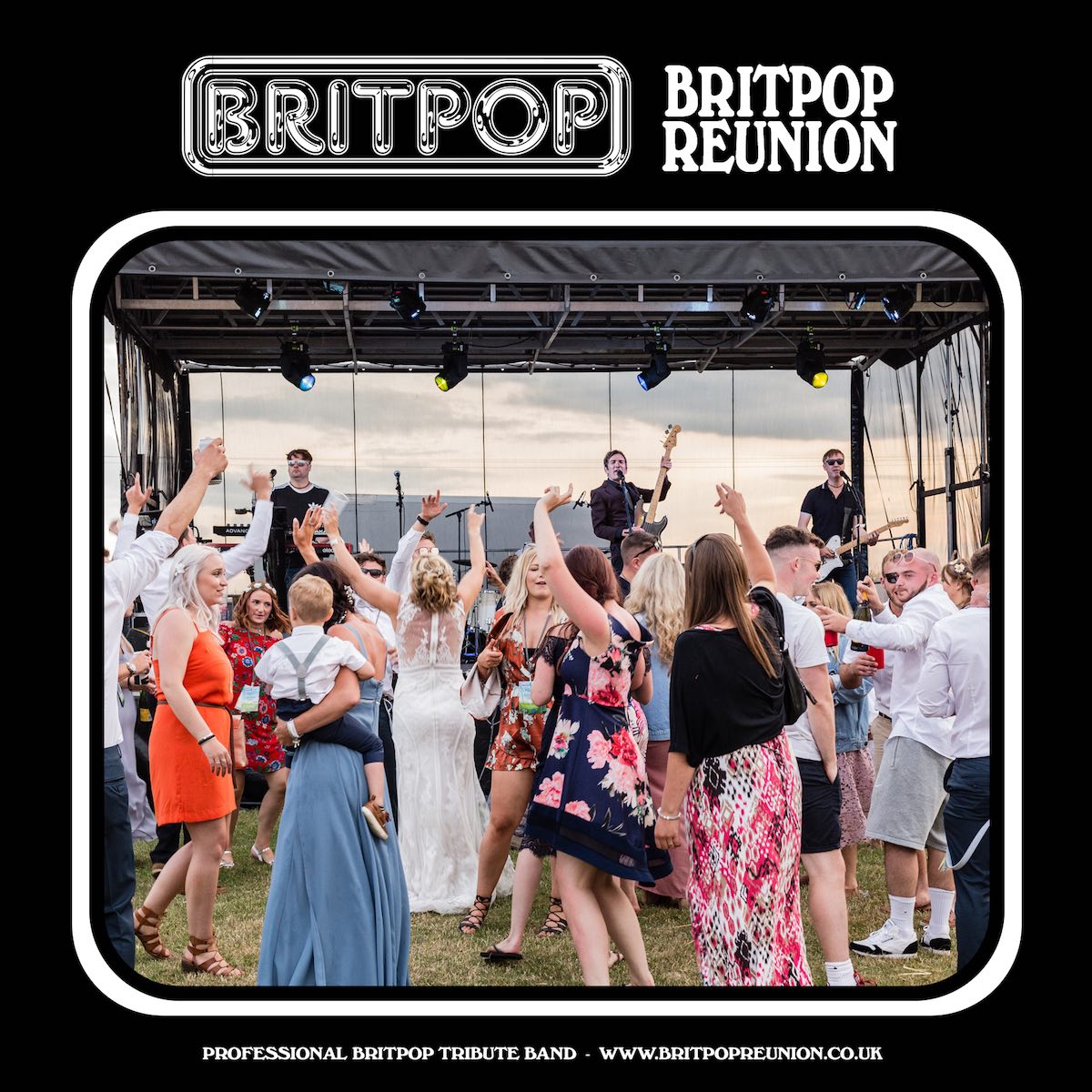 Common People lyrics:
"Sing along with the common people,
Sing along and it might just get you through,
Laugh along with the common people,
Laugh along even though they're laughing at you,
And the stupid things that you do,
Because you think that poor is cool."
Pulp Mis-Shapes / Sorted for E's & Wizz Promo ' Jacket Sewing Pattern'
Book a Pulp wedding band with someone who loves the band as much as you just like Britpop musician Andy Starkey does. Still paying this much attention to detail on the Pulp and Jarvis Cocker front here's some of Andy's Pulp Promo from 1995. Just a small part of Andy's huge Britpop promotional material collection from Being Britpop.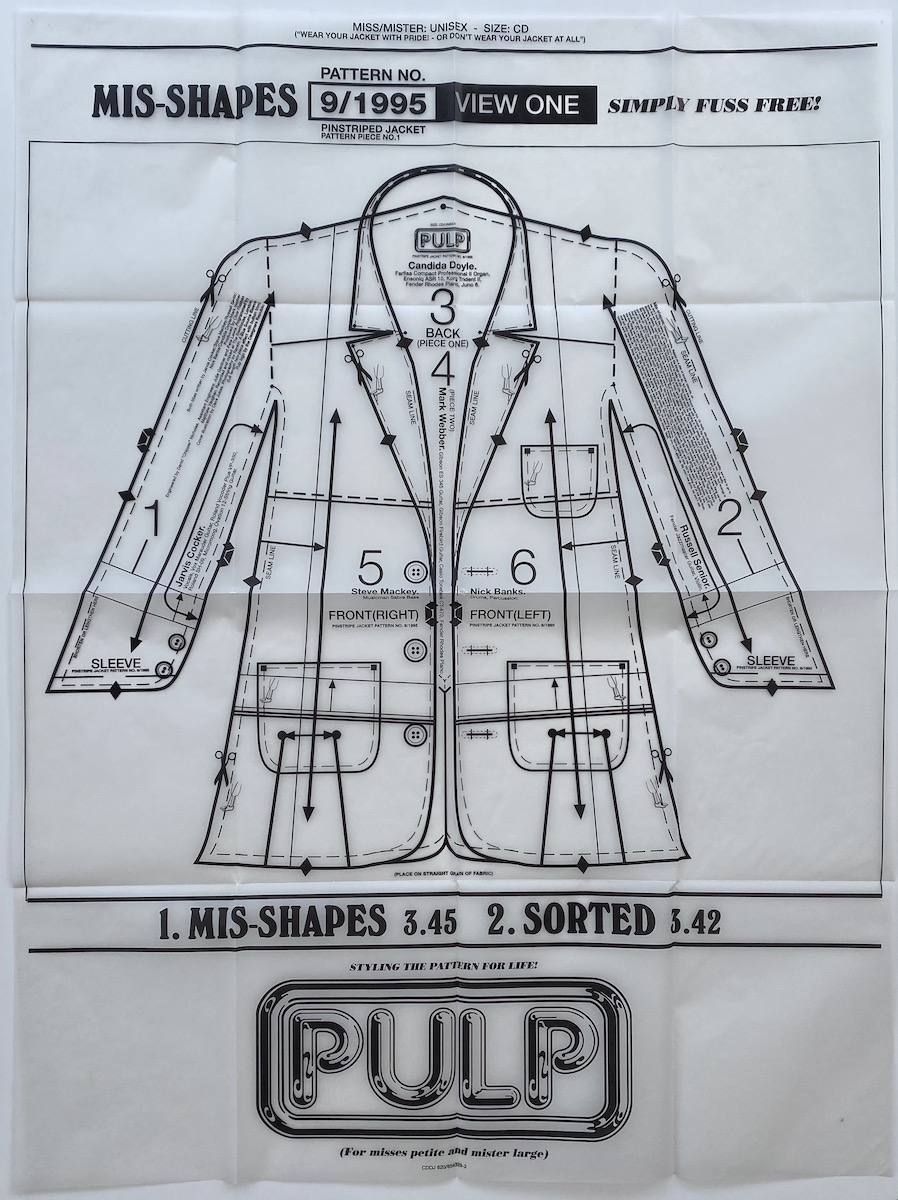 ---
Book a Pulp tribute band for your event. Contact to check on price and availability and check our professional credentials on Facebook. All you mis-shapes can party hard with us whether your based in Mile End or Sheffield. We'll come to you for incredible and special performances. We love life and we also we love performing live.