Britpop Musician Andy Starkey is pictured below with his 1994 Fender Precision bass guitar on Top Of The Pops. Andrew Starkey has a wealth of knowledge in all things Britpop and the 1990's. He lived through the British music based culture genre of the 90's performing in various indie bands. Andy's Britpop bass guitar heroes are Alex James from Blur, Mick Quinn from Supergrass. Also Mat Osman from Suede and Steve Mackey from Pulp. Additionally as a lead singer Andy Starkey's Britpop vocal influences include Liam Gallagher from Oasis, Damon Albarn from Blur and Jarvis Cocker from Pulp. Also Richard Ashcroft from The Verve brit pop singer.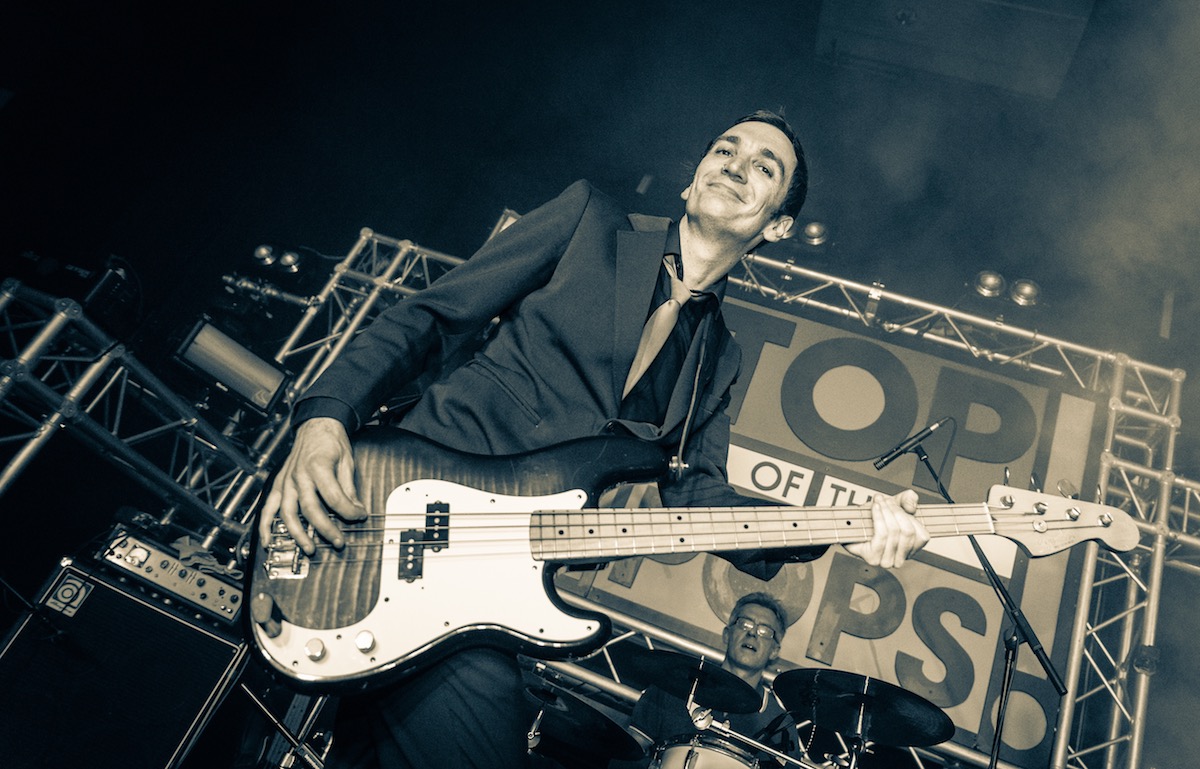 Book a Britpop musician
If you're looking to hire a Britpop musician, Andrew Starkey and his UK Britpop cover band 'Britpop Reunion' will be perfect for your festival, wedding or party. The UK's only professional britpop band can be hired for any type of event where live music is required. Huge Britpop songs like Wonderwall, Country House, Common People, Disco 2000, Alright, Bitter Sweet Symphony and more. Depending on the size of live event you are holding will depend on what equipment we will bring along with us. Hire a Britpop festival band, book a Britpop tribute band. Also hire a Britpop wedding band.
If you're holding a smaller britpop event up to approx 150 guests then you can book Britpop musicians with our full PA system and lighting rig. To book a band for a larger scale event (Such as a festival or with more than approx 150 guests) then you will usually need to provide your own PA system, stage and lighting. Find out more about what you get when you book brit pop musicians.
Britpop frontman Andy Starkey
Andrew Starkey is a fantastic Britpop frontman. He has the skills to make sure all your guests and festival crowd sing the entire night away with him and his Brit pop cover band. Contact to check on price and availability to book a brit pop musician for your party.