Happy birthday to us. Today Britpop Reunion is/are (I never know which one it is) 5 years old. Today is five years to the day that 90's and Britpop tribute band 'Britpop Reunion' performed live in a venue together for the very first time. We formed in 2014 and it sure has been wild ride for all involved.
We'd like to thank everyone who has booked and supported us over the years as their 90s birthday party band, 90's wedding band , 90's party band or live event band.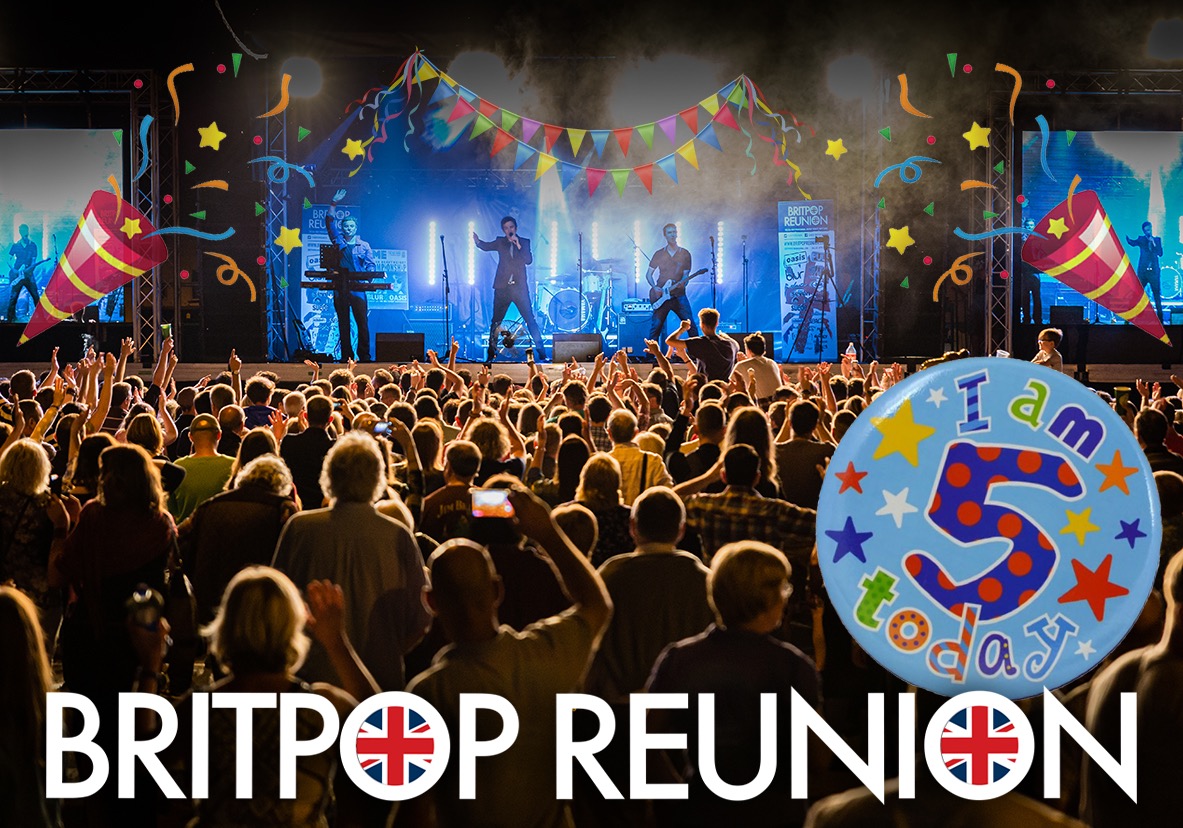 What our 90s Birthday Party Band set out to achieve.
As with any business thats been around as long as ours people come and people go. You live, you learn, you love, you win some, you lose some but most of all you have to evolve. We weren't the first Britpop tribute 90's birthday party band out there by any means, but we did instantly take it to the next level. We felt that it could all be done a lot better than what was around at the time. It could sound better and it could look better with much higher quality promotional videos and web content.
Our tribute band is run like a very tight ship…..like a a high-end wedding & party band. We created a professional sound and stage show, something which was sorely missing in our chosen genre of music. Wearing a union jack t-shirt on stage (Or union jack shoes…ugggg) performing 15 Oasis songs and claiming to be "Authentic 90's" just wasn't going to be good enough for us.
We combined period guitars with original 90's clothing and utilised the latest in sound and lighting technology available. We jumped around on stage enjoying ourselves rather than standing still glued to the spot. It gave us a huge edge over any other Britpop 90's tribute band out there.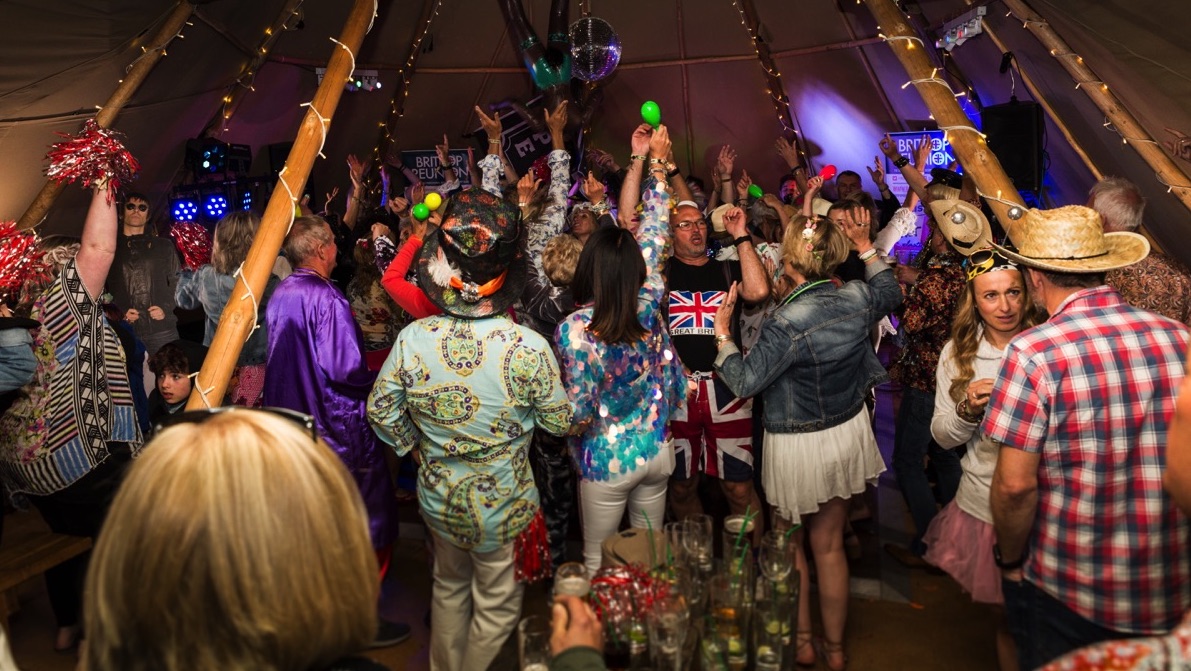 How our promotional material is miles ahead of anyone else's.
With promotional material we thought long and hard about how we wanted to convey what the band were all about before ever hitting record on a video camera. We spent many hours working out where to take decade appropriate promotional photos before pressing the shutter button. We didn't just stand in front of the mens toilets at a local pub and have our mate take a picture with his camera phone and call that "Promo". Oh no, no, no, that is simply not good enough for our professional band.
Our live promotional videos speak for themselves. 100% live audio with multiple camera angles. Showing not only the amount of fun the band have while on stage but also guests honest and open reactions too….We're smiling with you, not scowling at you. No other 90's tribute band were producing videos of this quality and they still aren't to this very day. Why? Because it's a LOT of hard work to set up, edit and get right. We thoroughly embrace the written Blog and video Vlogs. They are a great insight as to what happens when clients book us for their events. Again this all takes a LOT of effort.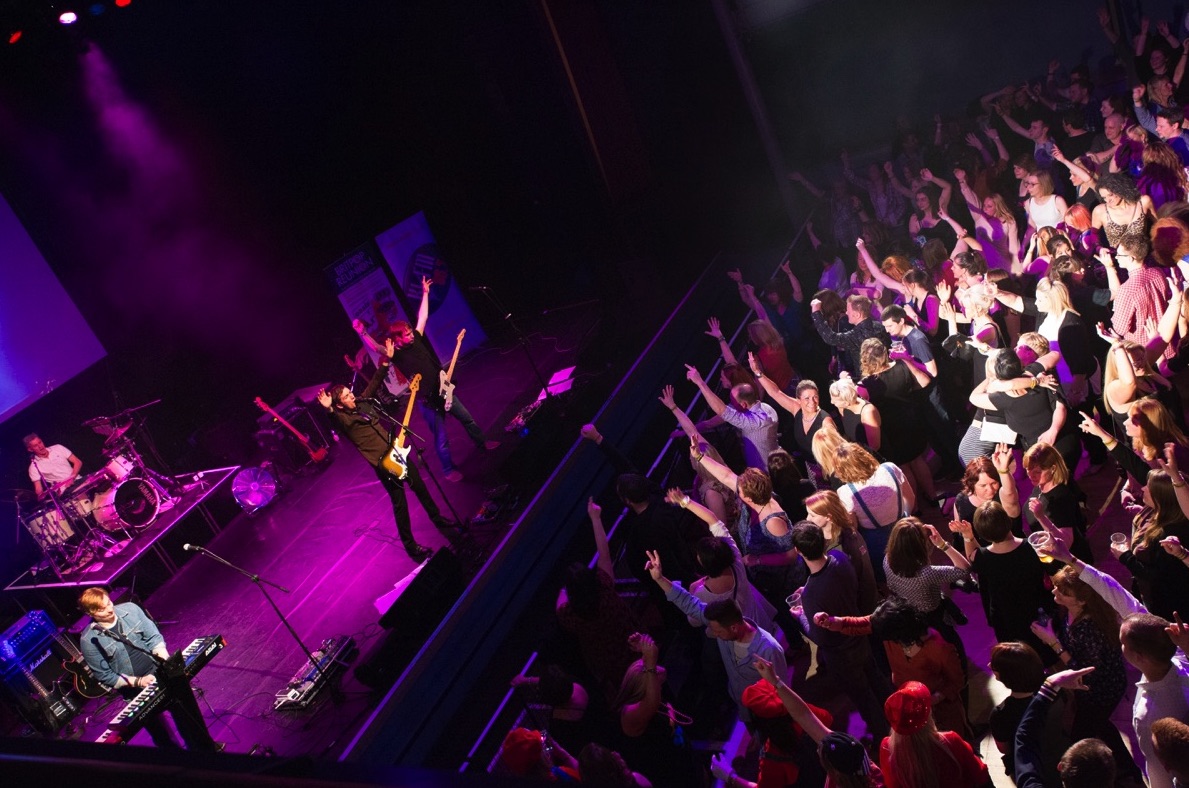 What we have achieved in the last five years.
We have achieved absolutely everything we set out to achieve over the last five years and so much more. We've headlined festivals to over 4000 punters and played at countless private parties, weddings and birthday parties. Also we've performed for 500+ guests at corporate events, sold out 750 tickets at our 90's events and sent students crazy at university parties. It's never bothered us if we perform to 50 people or 5000 people. We always put on the same amazing show. Being a professional band we charge a premium for our services. Unlike most other 90's tributes we won't accept low paid work, nor will we work for "Exposure pounds". We are worth more than this and most importantly our time is worth more than this to us.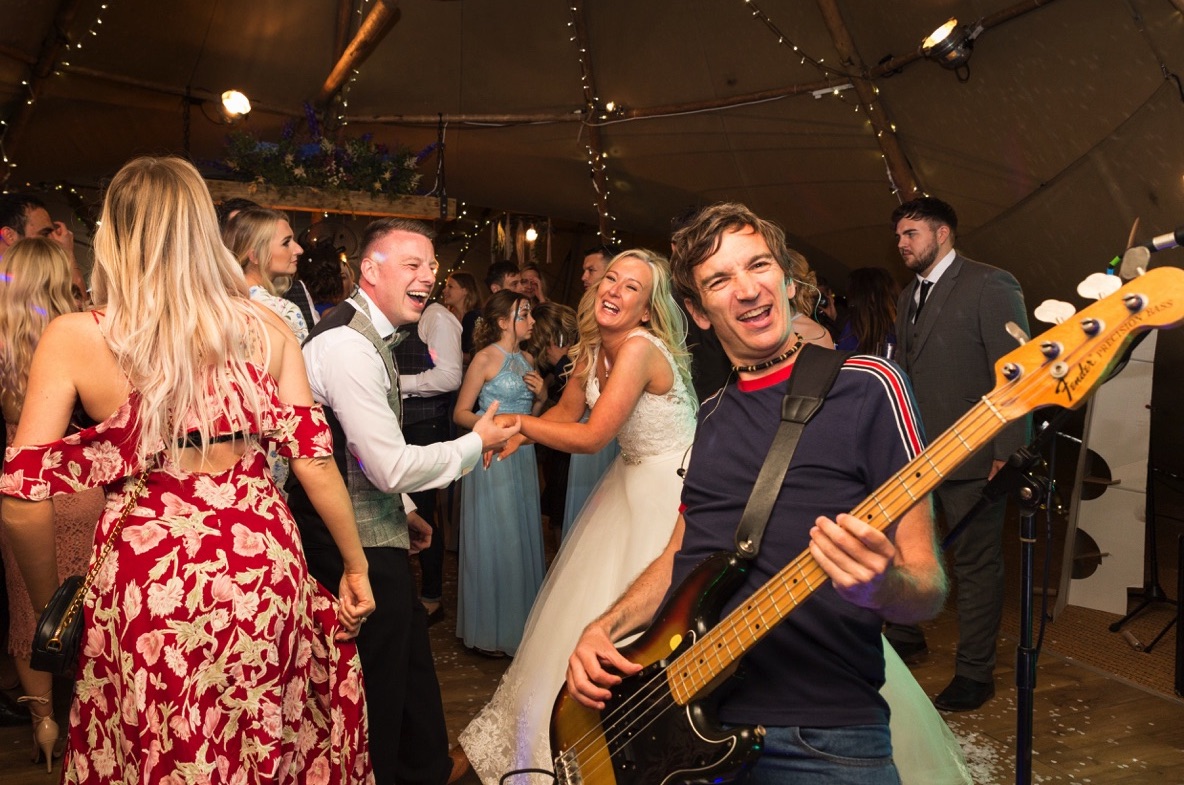 The "Competition"
Over the years we've been copied and ripped off left right and centre by wannabes. It's actually been fun to watch. Most of the "Competition" have no idea how to successfully run a professional band. They simply do not realise the hours a day/week/month/year that need to be put in to be a successful band. We've watched similar acts come along – mouth off about how they are "The Best" (In that none humbling Noel Gallagher esque manner) – not manage to get any decent paid work as they dont have the chops or promotional material to back up their claims (Dodgy mobile phone footage with distorted audio is not quality promotional material). Most then discover it really is too much effort to compete with us and we watch the bands collapse in on themselves.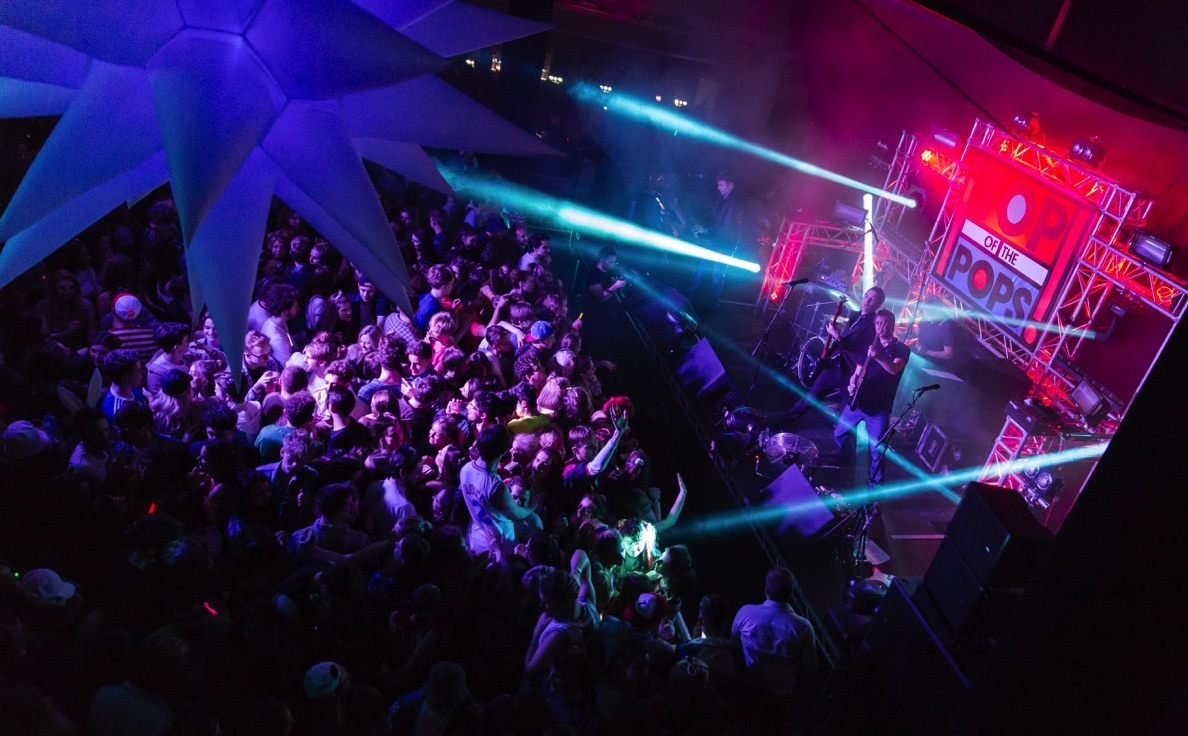 The future of 90s Birthday Party Band 'Britpop Reunion'.
The future for 'Britpop Reunion' holds much more of the same that we've achieved over the last 5 years. We will continue to charge a premium to perform at weddings, parties, corporate events and festivals. As the saying goes "You get what you pay for". We will continue to perfect and evolve and strive to keep on pushing forward with what you should expect to see and receive from a high end tribute band. We are at the top of our game and up there with the best professional tribute acts in the country. As much as we hate the term, we really are the UK's only "Premium" Britpop & 90s tribute band out there. Claims we really can back up through our videos, images, reviews and the flow of high end work we are consistently booked for.
So here's to 2020, 2021, 2022 etc and another five years of being a successful 90's tribute band helping clients relive the best decade of music ever. If you've booked us before, thanks for trusting a professional party band. If you're reading this because you're considering booking our 90's live band then you'll be in good hands.
Contact 90's tribute band Britpop Reunion to check on availability and price to book a 90's wedding band, book a 90's birthday party band, hire a 90's festival band. We promise to give you an amazing night you'll never forget.