'Britpop Reunion' are a 90's band like no other. No honestly we are, just look over our website and you'll soon see. An amazing sounding band utilising the best of period instruments and amplifiers with the latest in sound reinforcement. Dressing like a 90's band and performing with the swagger of a nineties band. We've got this perfected for your live event. Head back to the 1990's with us performing mega chart hits by Oasis, Blur, The Mavericks, The Verve, Pulp, Britney Spears, Supergrass and more from our 90's tribute band repertoire. You can book 'Britpop Reunion' for your wedding band, birthday party band, corporate event band, festival band and more. Contact as soon as possible to check on price and availability.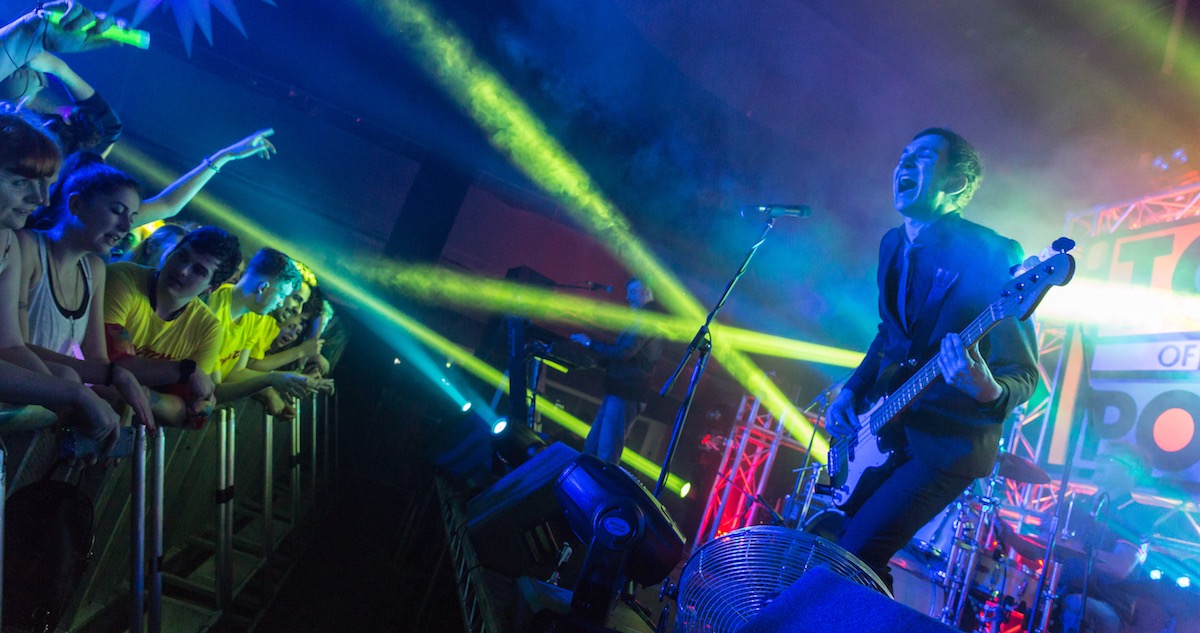 Book a 90's band who can prove why they're worth booking
We spend a lot of our time producing high end quality live videos of our performances. There is no other 90's band or Britpop tribute band out there doing what we do. A crummy "shot on a phone video with trashy audio" is simply not good enough to ask you to part with your hard earned cash. All of our 1990's band videos are professionally shot with high end cameras taking audio from our state of the art digital mixing desk. What you see and hear is exactly what we're like live.
As well as our amazing high energy performances you'll get to see clients and guests reactions too. As far as Britpop musician Andy Starkey & his Britpop band are concerned thats what really counts. That YOU LOT are enjoying yourselves. It's not about us at all, it's all about you and your guests. Entertaining you every second of our perfromance is our number one priority
90s Band Wedding Video
90's themed weddings? We've got you covered. We're experts in weddings. We perform at many, many weddings every single year and have many, many satisfied bride & groom customers. We'll perform lots of classic indie songs by Britpop bands as well as fantastic 90's chart pop music. 90's band Britpop Reunion are the only professional nineties wedding band in the UK.
90s Birthday Party Video
Having a 90's themed birthday party? No problemo. Again we do many, many 30th birthdays, 40th birthday parties, 50th birthday party band & 60th parties each year.
Corporate event band Video
Having a corporate dinner awards party, corporate event or conference? Yep, we perform at these too. You don't always have to book a disco, soul or funk band playing 70's music. Step forward two decades and book a 90's band and hear all the best 90's chart pop songs once again.
Book a Festival band
Of course we perform at festivals too. Festivals are some of the most fun we have on stage ourselves. Andy (Lead singer & bass player) loves whipping festival crowds up in a frenzy. He says "Most of the time I don't even need to bother singing as the crowd are singing it back to me. I can just jump around enjoying them enjoying us".
Book Britpop band 'Britpop Reunion' all over the UK, Europe and across the World. Hire a 90's Band for a live event.