Nineteen Nineties Cover Band Archive 1
Taking it back to the very beginning of our career as a nineteen nineties cover band. We are still very happy with what we achieved even back then. 'Britpop Reunion' knew from the very beginning that we were going to up the ante of what clients should expect from a 90's wedding band, 90's birthday party band, Britpop wedding band. We knew that Britpop will live forever tribute band. Join us on the ride and watch how even back in 2014 & 2015 we were always the number one goto 90's cover band around. Robbie Williams, Britney Spears, Chesney Hawkes, Alanis Morissette and other massive 1990's artists.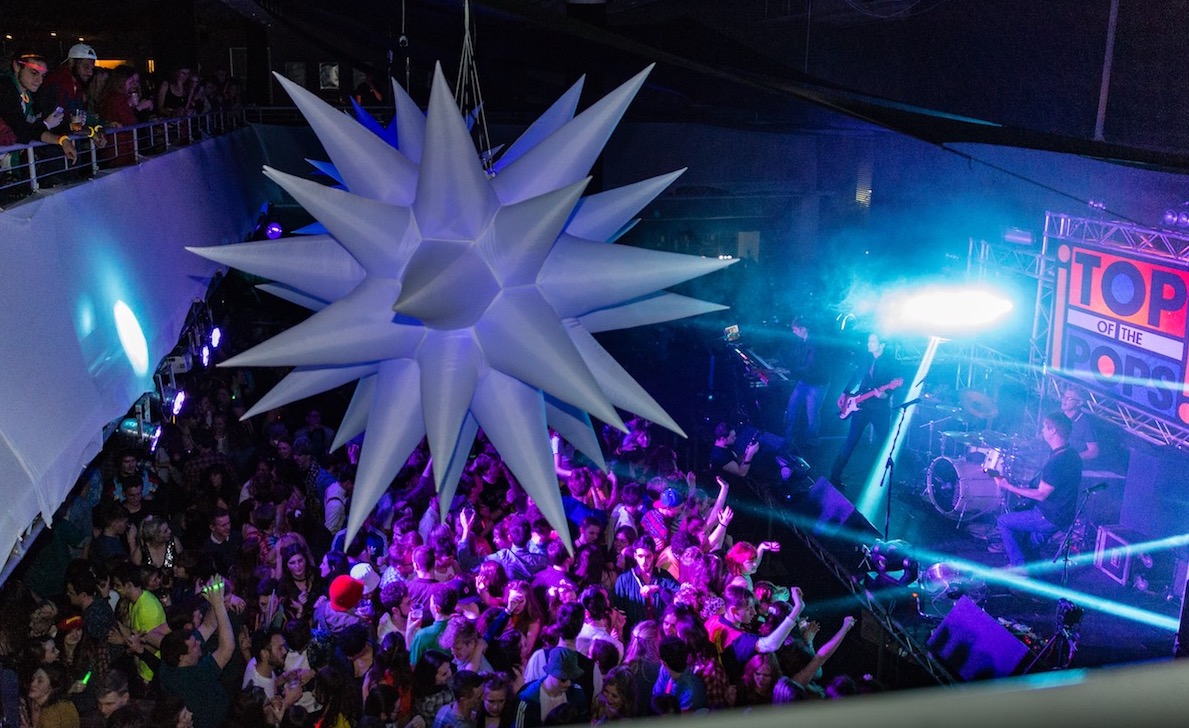 Hang on, a nineteen nineties cover band that actually create decent video content?
Bride On Stage At A 90's Wedding – Devon – May 2015
Annabelle and David booked us as their 90's wedding band at The Old Pavilion, Devon. The bride even joined us on stage for 'Rocks' (released 1994) by Primal Scream from the album 'Give Out But Don't Give Up'. Comparatively no other 90's band have videos showing how much fun wedding clients have with our band.
Loss of power? The show must go on – Devon – May 2015
It was absolutely chucking it down outside at this nineteen nineties cover band wedding performance. Torrential rain of biblical proportions. It eventually tripped the power in the venue. Britpop musician Andy Starkey whips out his acoustic guitar and continues to entertain the guests with songs from Pulp (Disco 2000) & Oasis (Don't Look Back In Anger) until power was restored. What other Britpop band could manage that?
Nineteen Nineties Cover Band Promotional Video – Staffordshire – May 2015
Our first official promotional video performing 'Parklife' (released 1994), 'Alright' (released 1995) by Supergrass from 'I Should Coco'. Also 'Common People' (released 1995) by Pulp from 'Different Class' & 'Cigarettes & Alcohol' by Oasis from 'Definitely Maybe.
Live fan footage – Rocks by Primal Scream – Birmingham – March 2015
Crazy fan footage from a public performance of 'Rocks' (released 1994) by Primal Scream from 'Give Out But Don't Give Up'. Also 'Ironic' (released 1997) by Alanis Morissette from 'Jagged Little Pill'.
Live Forever Festival Tribute Band – Nineteen Nineties cover band first live video – Staffordshire – December 2014
For instance even back in 2014 we were giving 90's fans something they'd never seen before. A professional and very tight 1990's cover band shaking up the tribute band scene. Watch our 90's inspired live video with crazy zooms and pans. Therefore it all adds to our authenticity of the UK's most recommended nineties tribute band.
Solo acoustic 90's performance at The Cavern – Liverpool – November 2014
That's correct. Andy Starkey 90s Musician from Britpop Reunion has performed 90's tunes at The Cavern Liverpool. Here he is performing acoustically the 90's smash hit Common People by Pulp also released in the mid nineteen nighties. Also you can watch more 90's videos on our YouTube channel.
Other videos archives
Also we've got that many videos having been around since 2014 that we've had to split them over multiple pages. Additionally worth a watch.
Latest
Nineties Cover Band Videos Archive 5
Ninties Cover Band Videos Archive 4
Ninties Tribute Band Videos Archive 3
90s Tribute Act Videos Archive 2
Nineteen 90's Cover Band Videos Archive 1
Oldest