Every Britpop band & Blur fan instantly recognises the front cover of Parklife by Blur (By photographer Bob Thomas) featuring Greyhounds at Walthamstow Stadium Dog track races. But did you know Blur's Parklife was going to be called a multitude of alternative titles first? Britpop Musician Andy Starkey from Brit pop tribute band Britpop Reunion takes you through the stories behind the naming of and various front covers of Parklife. Hire a Blur tribute band.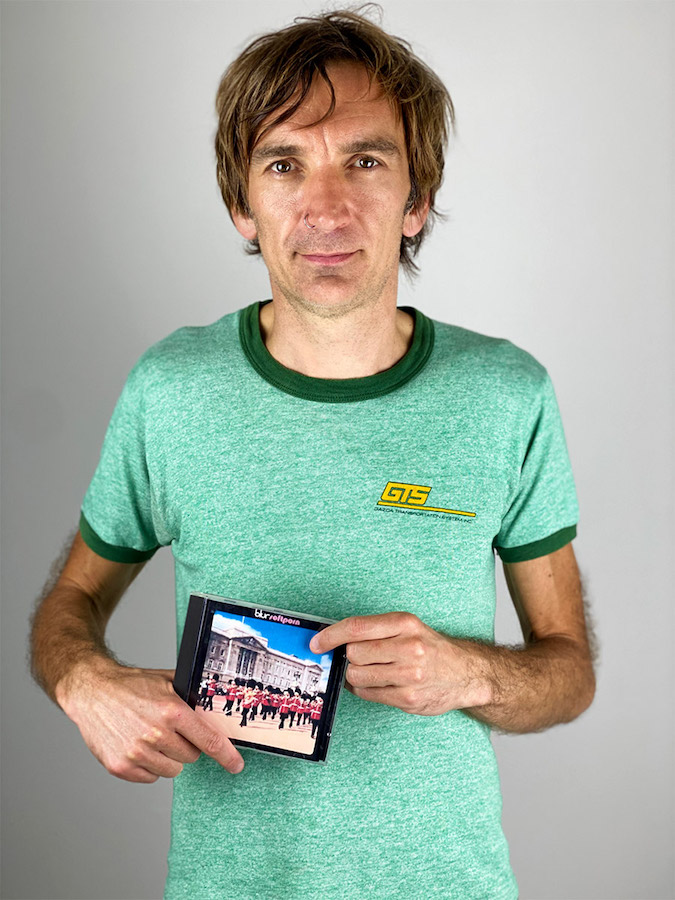 Blur Parklife Alternative Titles
While Parklife by Blur was being recorded there were a number of possible alternative titles and many different sleeves/artwork going around. Chris Thomson & Rob O'Connor (Graphic designers at Stylorouge and designers of Parklife album sleeve) met Damon Albarn and Blur at Worlds End pub on Kings Road, Chelsea where they proceeded on to a William Hill betting shop. Between them all they had been exploring "Britishness". Including the atmosphere within betting shops and bookmakers and the types of punters visiting these types of establishments.
Damon was also reading 'London Fields' by Martin Amis, a novel about the seedier, working class side of London lives and realised his songs for Parklife were somewhat based on that book. (Drinking, sex etc). In fact I personally would say the book was a HUGE influence to Damon. Subjects like visiting America…"Magic America", fast cars driving curiously through London streets as in "London Loves" so there are the lyrics "The mystery of a speeding car."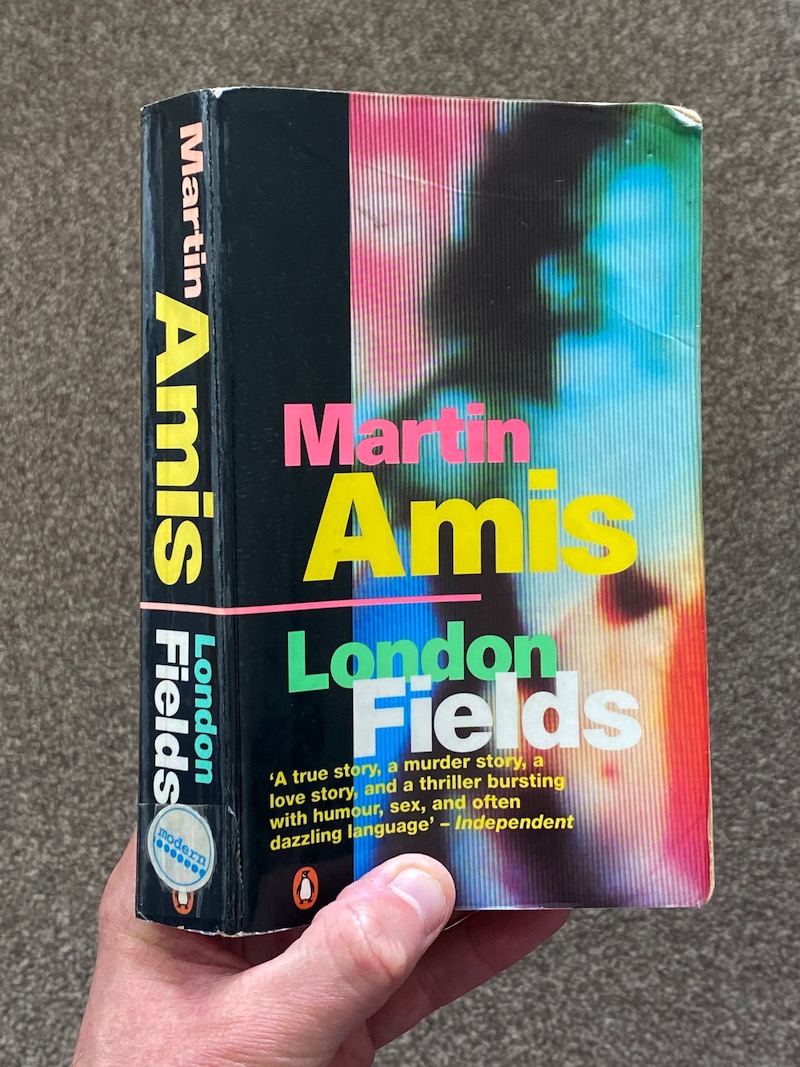 Having read 'London Fields' myself, I feel that Damon Albarn may have started reading it even further back than Parklife. Specifically during the recording of Blur's second album 'Modern Life Is Rubbish.' There are multiple mentions of Portobello Road. There's a character called "Missy" and going to "America" (Miss America) There is a chance Damon was still reading it while writing songs from their fourth album "The Great Escape" as London Fields features a character called "Kwango". A variant spelling for the song Mr. Robinson's "Quango" perhaps?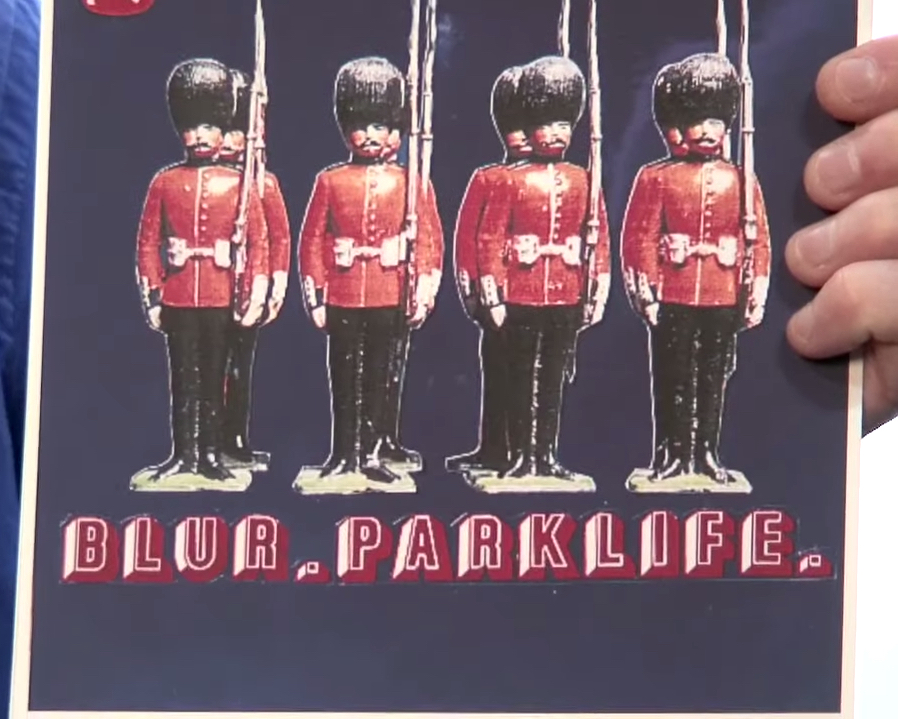 The alternative titles suggested instead of Parklife included:
London.
Sport.
Soft Porn (Spelled as one whole word 'Softporn' on the album sleeve).
Magic Arrows.
Park Life (Two separate words)
Parklife artwork
Chris & Rob's images depicted the class divide in London, but leaned more towards the Upper Middle Class of society. As can be seen in the 1960s image of a posh tennis player. But Damon wasn't 100% sold on this exactly and seeing these images helped him to focus on his working class and social class ideas. Between them they were using images of every day mundane things in London and reappropriating them. "Tourist Tat" like images of The Queen's Guards would now be made newly famous for use within a different format. This was similar to how Pop Art artists like Peter Blake had done so back in the 1960s with The Beatles and The Who.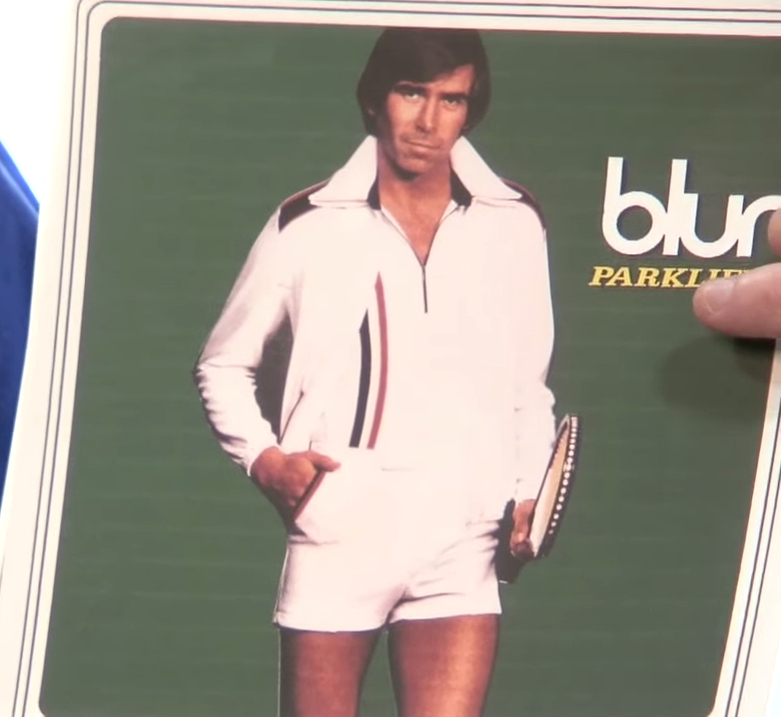 As you'll see a number of different album sleeves were also trialed for Parklife including:
Park Life (With a space) featuring the front grill of a Rolls Royce car.
1960's image of a male model dressed as an upper class tennis player.
Toy models of Buckingham Palace Guards aka The Queen's Guards dressed in traditional red tunics and bearskin hats (Tourist Tat)
Soft Porn featuring Buckingham Palace and its guards (Again)
Another alternative cover for the Parklife album cover featured a fruit and veg stall in London's Portobello Road but no images of this are available (as far am I am aware). The alternative album sleeves were shown to the band at Maison Rouge Studio where they were recording and mixing Parklife with Stephen Street in London during 1993 & 1994. Finally of course they settled on the Greyhounds artwork and the name 'Parklife'. But where did the name 'Parklife' come from?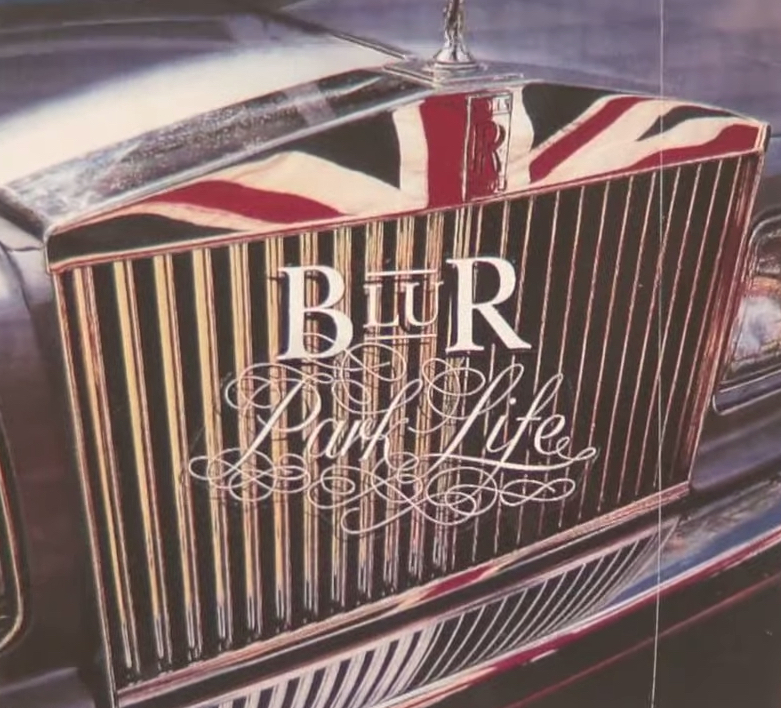 A possible reason Blur's third album ended up being called Parklife.
Dave Rowntree (Blur drummer) shared this image on Twitter from the Evening Standard newspapers 'Flat Buyers Guide" that was pinned to the studio wall during the recording of Blur's third album giving insight into the possible naming of PARKLIFE. It shows an advert for newly built flats for sale on Empire Wharf (On the banks of Hertford Union Canal) which overlook Victoria Park. Thus you can have a "Parklife" starting from £54,995 for a one bedroom apartment. Or £69,995 for a two bedroom flat. Imagine how much they must be worth now?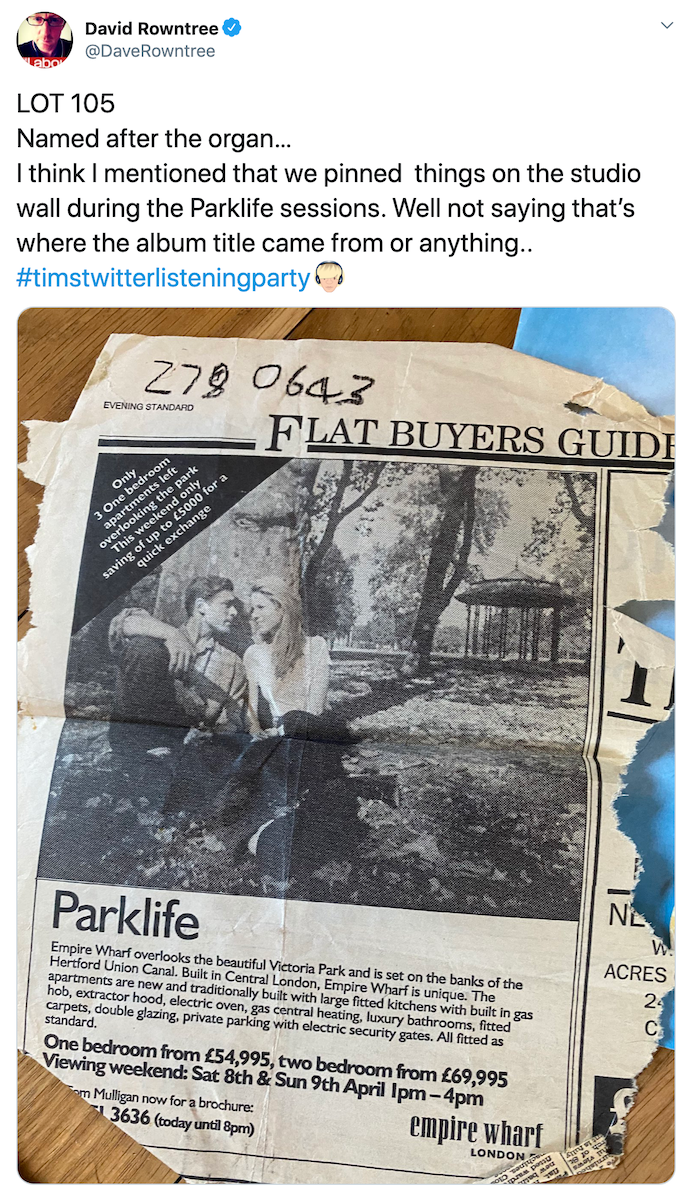 Track listing for Parklife
There are 16 songs on Parklife by Blur, two of which are instrumentals. The whole albums run time is 53 minutes.
Girls & Boys
Tracy Jacks
End of a Century
Parklife (featuring Phil Daniels)
Bank Holiday
Badhead
The Debt Collector (instrumental)
Far Out
To the End
London Loves
Trouble in the Message Centre
Clover Over Dover
Magic America
Jubilee
This Is a Low
Lot 105 (instrumental)
Other musings about Parklife.
Considered by many to be 'The Best Blur Album' Parklife wasn't just 16 songs. There were also eleven b-sides in total from various formats of singles Girls & Boys, To The End, Parklife and End Of A Century. They were all recorded during the same sessions as Parklife but we're kept back for none album / b-side tracks. These included:
Magpie
Anniversary Waltz
People in Europe
Peter Panic
Threadneedle Street
Got Yer!
Beard
Supa Shoppa
Theme from an Imaginary Film
Rednecks
Alex's Song
All of which are featured on the "The Special Collectors Edition" Blur compilation album. If you're a big Blur fan (Especially so of the 'Britpop' era) then this a great selection of tunes. You really can hear the Parklifeness in all of the songs……I bet 'People In Europe' very nearly made it onto the actual album.
Below is a nice bit of Blur memorabilia from back in the day. It is a tracking sheet for the song 'This Is A Low' recorded at Matrix Studios, Little Russell Street, London WC1. A track sheet displays what track numbers were used for each instrument while being recorded.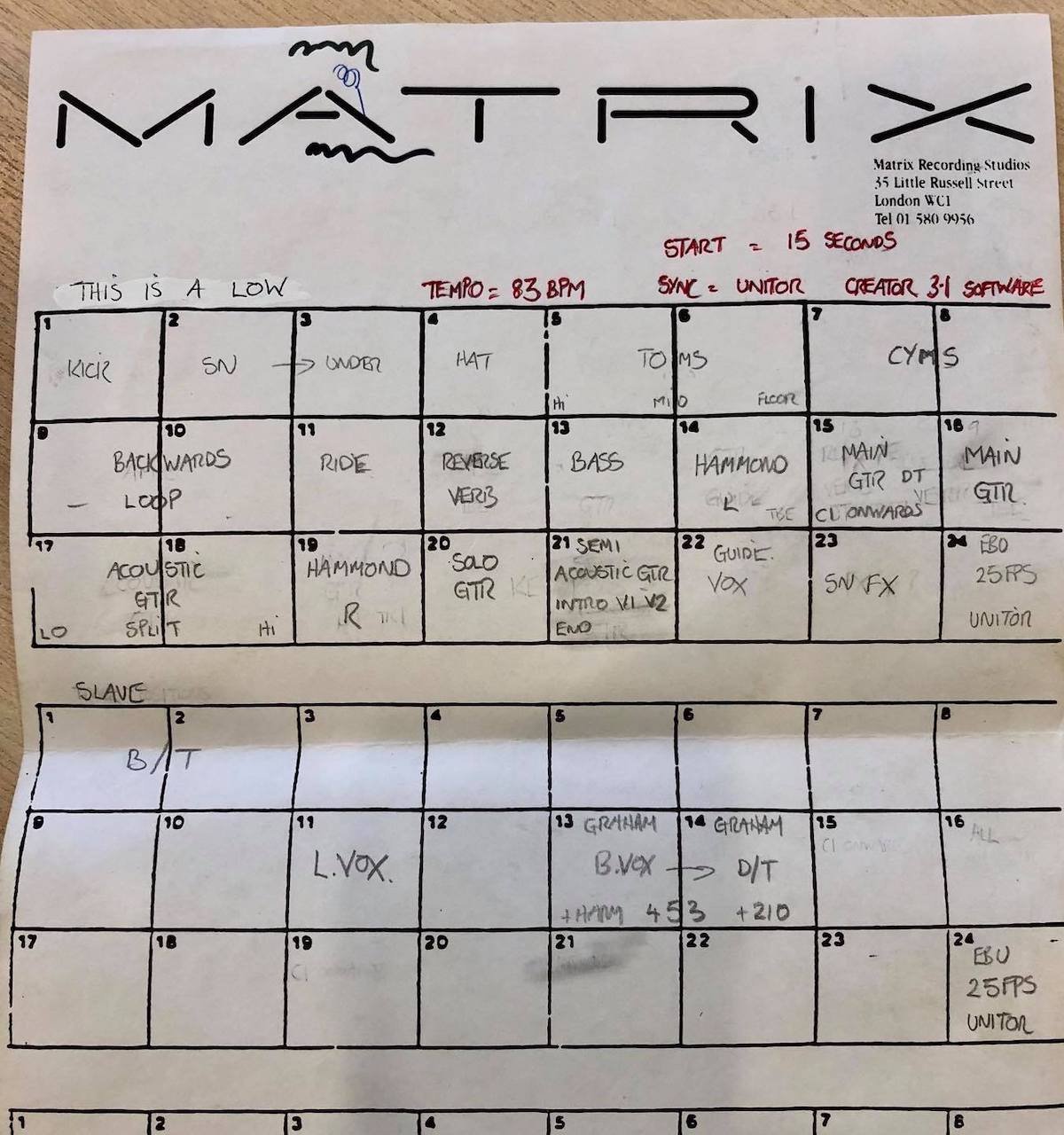 Britpop Reunion perform numerous Blur songs from Parklife and their follow up Blur album Great Escape including Parklife and County House. Below is live video footage from a recent festival performance. If you enjoyed this article then please follow us over on Facebook. Similarly contact to hire a 90's tribute band for a festival, wedding, birthday, corporate event or party.