Nineties Tribute Group Images Archive 2
There would be nothing better for your event than having nineties tribute group 'Britpop Reunion' take care of all your live entertainment needs. When we formed in 2014 it was more than just a slight return to form of Britpop tribute bands. With live music of huge 90's songs Robbie Williams, Oasis, Blur, Britney Spears, Alanis Morissette and more. Everyone will be bouncing along to the UK's best 90's tribute group. Contact to book a nineties cover band whenever you're ready to go.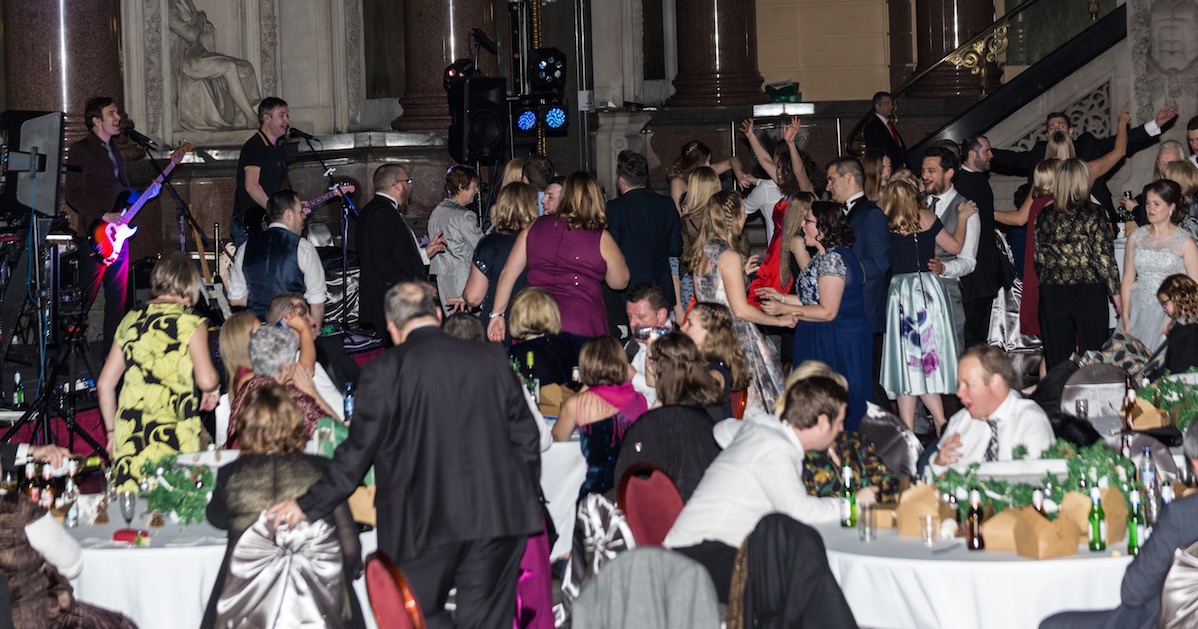 Check out our amazing Nineties Tribute Group galleries.
90's Night at University to 1500 students – Jan 2017
An amazing night that will take a lot of beating for many years to come. With Britpop musician Andrew Starkey & Britpop Reunion on stage like real 90's rock stars. Robbie Williams tribute band Let Me Entertain You. Also Republica tribute band Ready To Go. Furthermore Stone Roses tribute band Made Of Stone.
Nineties Tribute Group Wedding – Lincolnshire – December 2016
Claire & Wayne hire a 90s wedding band for their Dower House Hotel Manor Estate, Lincolnshire wedding. Even if you're a marblehead johnson fan of britpop tribute band you'll enjoy these 90s tunes. We have fantastic memories of this live performance with a wonderful bride and groom. The Wannadies tribute band, Supergrass tribute band Alright. Also The Verve tribute band Bitter Sweet Symphony.
A Slight Return Britpop Tribute Band – 90's tribute group Britpop Wedding – North Yorkshire – December 2016
Appearing at the Devonshire Arms Hotel, Skipton, North Yorkshire for Jade & Chris's wedding reception. You can watch a video of this wedding on our YouTube channel. Tribute to the 90's with Blur, Oasis, Supergrass, Robbie Williams.
90's Festival Headline – Wolverhampton – September 2016 (Sold out)
'Britpop Reunion' performing at Promise Dreams 'Party in The Yard' in Albrighton, Wolverhampton. This festival band completely sold out and lots of money was raised for charity. We performing massive nineties tribute group hits. Earlier The La's, Ocean Colour Scene. Later on by The Mavericks, Britney Spears.
Harry Potter Band – Nottingham – August 2016
Meanwhile Harry Potter was set in the 90's. Ergo a 90's tribute band was booked for this Harry Potter themed event. Read more about our Harry Potter Band
Britpop Tipi Wedding Band – Oxfordshire – July 2016
In a giant hat tipi britpop tribute band 'Britpop Reunion' perform at Rebecca & Charles's wedding band reception. These huge 90's fans bride & groom clients booked us two years in advance. So that they wouldn't miss out on us. Big nineties tunes from Stone Roses, Chesney Hawkes. Also Deep Blue Something, Oasis and Blur.
Monmouth Festival Headline Performance – Wales – July 2016 (4000+ Audience)
One of the largest festivals we've ever performed at. We were very pleased to be asked to headline this prestigious festival thats been around for over 30 years. Watch us perform Don't Look Back In Anger by Oasis on 1990s cover band video
Corporate Event Micro Festival – Worcestershire – June 2016
'Procure 4' hired Britpop bassist Andy Starkey and his 90's Tribute Group 'Britpop Reunion' for their corporate entertainment band . It was also their company training day at Hogarths Stone Manor, Kidderminster, Worcestershire. Music from EMF and Lemonheads. Similarly by The Cure, Chumbawamba. Earlier songs by Oasis and Blur.
Corporate Performance 1990s Grosvenor Casino Appearance – Reading – June 2016
Performing at Reading Grosvenor Casino for their 1990's night to over 400 guests. Also including a hen party, stag party. Furthermore 3 x birthday parties and others. The ultimate 90's corporate entertainment band performance like no other.
90s Wedding Marblehead Johnson Britpop tribute band – Italian Wedding – Cambridgeshire- May 2016
Italian bride and groom Julia and Luca hired nineties tribute group 'Britpop Reunion'. Likewise they also had Britpop Reunion handle all their live entertainment during their wedding at Bassmead Manor Barns, Neots, Cambridgeshire for their 90's themed wedding reception band. This is the ultimate Britpop experience by a professional brit pop band.
Latest

90s Tribute Group Images
Tribute To The 1990s Images Archive 5
Ninties Tribute Group Images Archive 4
Nineteen Nineties Group Images Archive 3
Nineties Tribute Group Images Archive 2
1990s Tribute Group Images Archive 1
Oldest