If you're looking to hire Last Minute Musicians like a Britpop Tribute Band then 90's cover band 'Britpop Reunion' just might be able to help you out. We'll perform lots of Brit pop and 90's songs as your wedding band, 90's festival band, corporate entertainment live band, or 90's birthday party band. In fact we can perform at any type of live music event you're planning. Imagine dancing your heart out to such 90's indie bangers like Don't Look Back In Anger, Disco 2000, Parklife, Cigarettes & Alcohol, Bitter Sweet Symphony and more. Formed in 2014 with oodles & oodles of live performances under our belts Britpop Reunion will give you the full on Brit pop experience you've been looking for.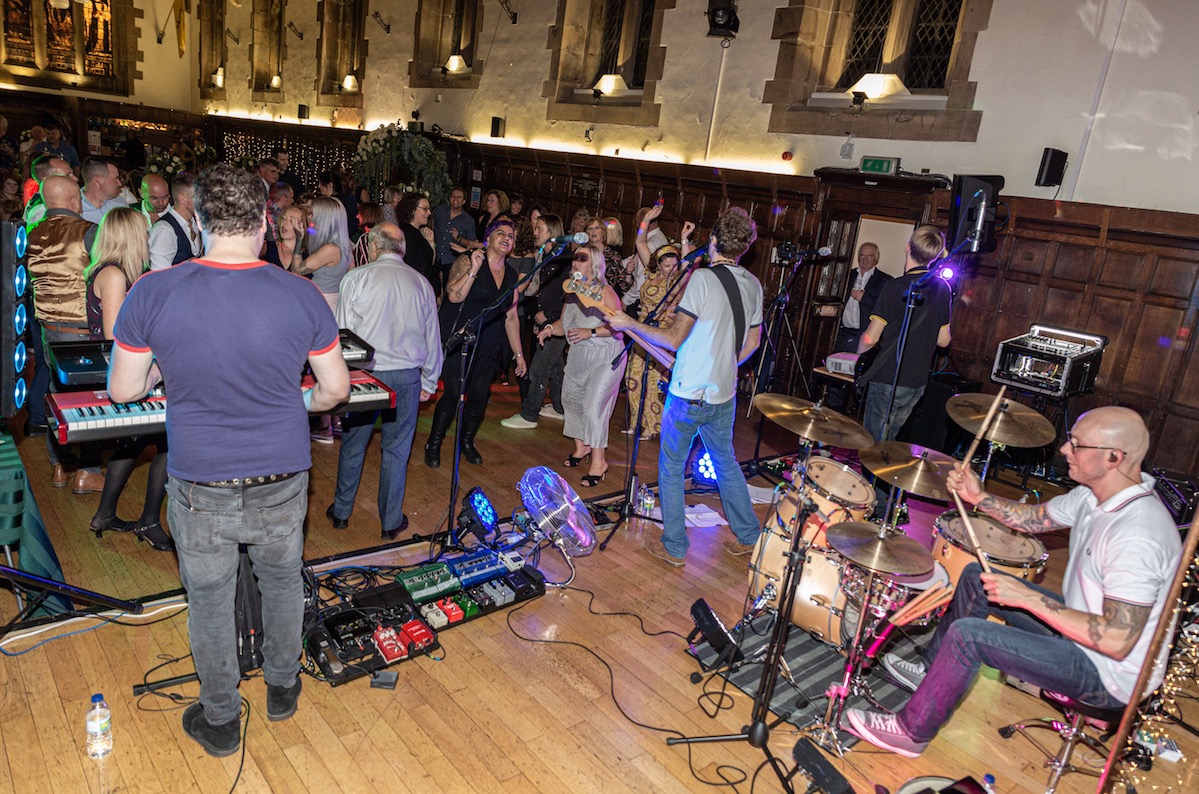 The size of your event may dictate what sound and lighting equipment we'll being with us. When you hire last minute musicians. Read our dedicated page of what you get, but in a nutshell for events smaller than approx 150 people we'll bring everything needed to handle your whole party. Thats the entire state of the art PA system, lighting and full band backline. We'll tune your room to perfection and you'll never hear any screaming feedback with 1990's cover band 'Britpop Reunion'. We know exactly what we're doing with live sound reproduction as we've been around since 2014. We can perform at any sized venue or outdoor festival. 90s band Britpop Reunion have the know-how to handle crowds of double figures to many thousands.
Hire Last Minute Musicians who can prove their credentials.
Our Britpop tribute band has masses of previous live experience and skills to make sure your event is enjoyed by all ages. Book last minute musicians who can bring the house down with huge singalong anthems. Massive hits like Wonderwall, Sit Down, There She Goes, Common People and more. As well as huge 90's Britpop cover band songs we'll also perform massive nineteen nineties numbers. Artists like Chumbawamba, The Cure, James, The La's, The Stone Roses, The Wannadies and more.
Need more proof of what we can bring to your live event? Firstly check out the below videos then contact for a quote. Do it right and book a professional Britpop cover band for your event.